Work starts on new YMCA facility in Grimsby
Longhurst Group is delighted to see work begin on a new £8-million YMCA centre in Grimsby.
The YMCA Humber building in the Freeman Street area of the town will provide 74 high quality residential units, and the ground floor of the building will serve the local area.
We provided project support to the YMCA through Pitch Development Services, which we jointly own with Nottingham Community Housing Association (NCHA), particularly in relation to the procurement of the contractor.
We also helped secure funding for the project through the Blue Skies Consortium, a group of housing associations we jointly lead with NCHA. Together, we access Homes England grants and the YMCA has joined the consortium to access funding.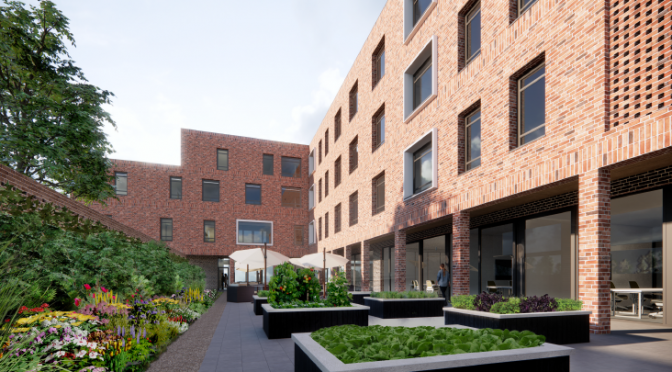 Ian Penn, Head of Development, said: "We are delighted that the scheme has started and that Pitch Development Services has been able to help the YMCA arrive at this point.
"It has taken some time to get here, with many hurdles to be crossed. However, thanks to the dedication and perseverance of the YMCA and wider project team, the challenges have been overcome and work has begun on what will be a fantastic and transformational scheme.
"It will not only regenerate a key area of Grimsby, but provide much needed accommodation, which in light of current events may prove to be even more crucial in the years ahead.
The facility will also include a community café which will serve local businesses, community groups and the public, while a large training kitchen will provide young people with valuable learning space.
Space is also being provided for health and wellbeing activities and construction is expected to be completed in September 2021.
We are delighted that the scheme has started and that Pitch Development Services has been able to help the YMCA arrive at this point.
Debbie Cook, Chief Executive of YMCA Humber, said: "YMCA Humber is proud to be leading the way, investing heavily in the regeneration of Freeman Street and the town.
"We have worked extremely hard this past year to develop this wonderful building which will provide inspirational supported accommodation to the area's young people together with outstanding community facilities.
"YMCA Humber has attracted grants of over £4 million towards the scheme and will be borrowing some £3.5m to add to the £470,000 it has already spent developing this scheme for Grimsby.
"I am very proud of what we're doing and hope the community will continue to support our vital work for this community."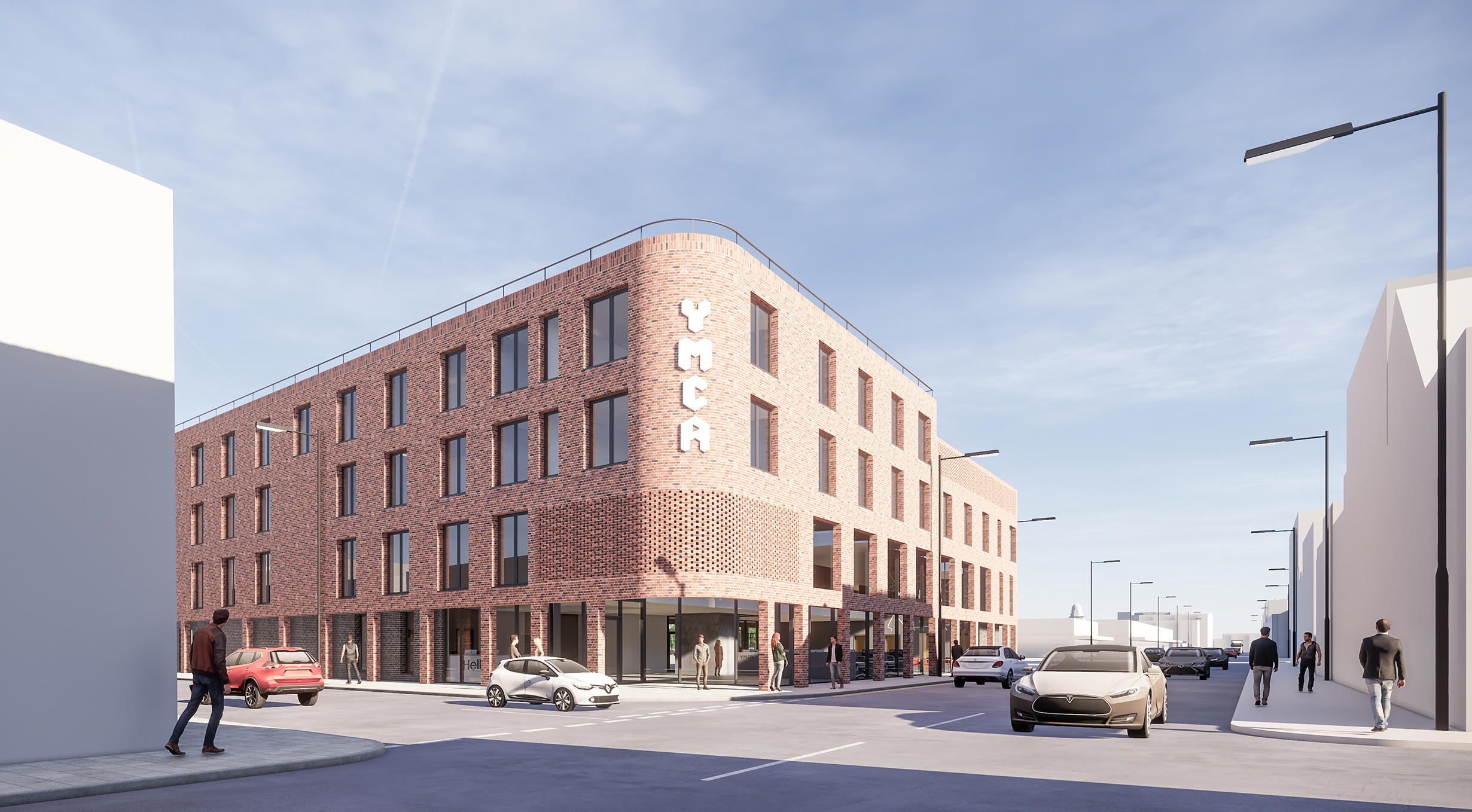 Councillor John Fenty, deputy leader and portfolio holder for regeneration, skills and housing at North East Lincolnshire Council, said: "I am delighted to see work starting on YMCA Humber's development commence on Freeman Street.
"YMCA Humber provides essential accommodation and support services in our Borough, and work tirelessly with residents to prepare them with the skills needed to live independently and to ultimately improve their life chances.
"This new, high quality supported accommodation will provide the facilities and environment for the YMCA to continue this great work whilst also providing some much-welcomed regeneration in this area of town.  I look forward to seeing the building works start and a new beginning for this site."