Work completed at fully affordable Caxton Place development in Boston
Work has been completed on more than 40 new affordable homes in Boston.
We've taken handover of the final properties at our 47-home Caxton Place development on Norfolk Street, which has seen the regeneration of the site of the former Magnadata printing works.
Nick Worboys, Director of Growth, Development and Sales, said: "We're thrilled to have taken handover of the final homes at Caxton Place and I'm pleased to see our plans become a reality.​
By regenerating a brownfield site such as this, we believe Caxton Place has brought lots of benefits to the town and we've also ensured there's a nod to the history of the site in the development name.
"There's a recognised need for housing of this kind within Boston and, along with our other development at various sites in the town, we're really proud to be playing our part in addressing this need.
"Our Improving Lives vision commits us to delivering the homes people want, where they're needed most and, looking at Caxton Place, I'm confident that we're achieving that here.​
We've delivered a range of different properties across several tenures including Shared Ownership and rented homes, which has meant there have been lots of opportunities for local people to find their perfect home on this development."
One new resident to have moved onto the development said she's fallen in love with her new home.
Heather Marriott has bought a 45 percent share in a three-bedroom home and said the location of Caxton Place, as well as the affordability of Shared Ownership, was key to her.
"I'd been renting before moving here," she said.
I couldn't get a full mortgage, so with Caxton Place being Shared Ownership, it was ideal for me.
"My family had been worrying about me not being on the property ladder, so to be able to say I've now done it is great.
"I love my new home. Something everyone has said about me now is that I describe this as my home rather than my house, so I know that I've chosen right."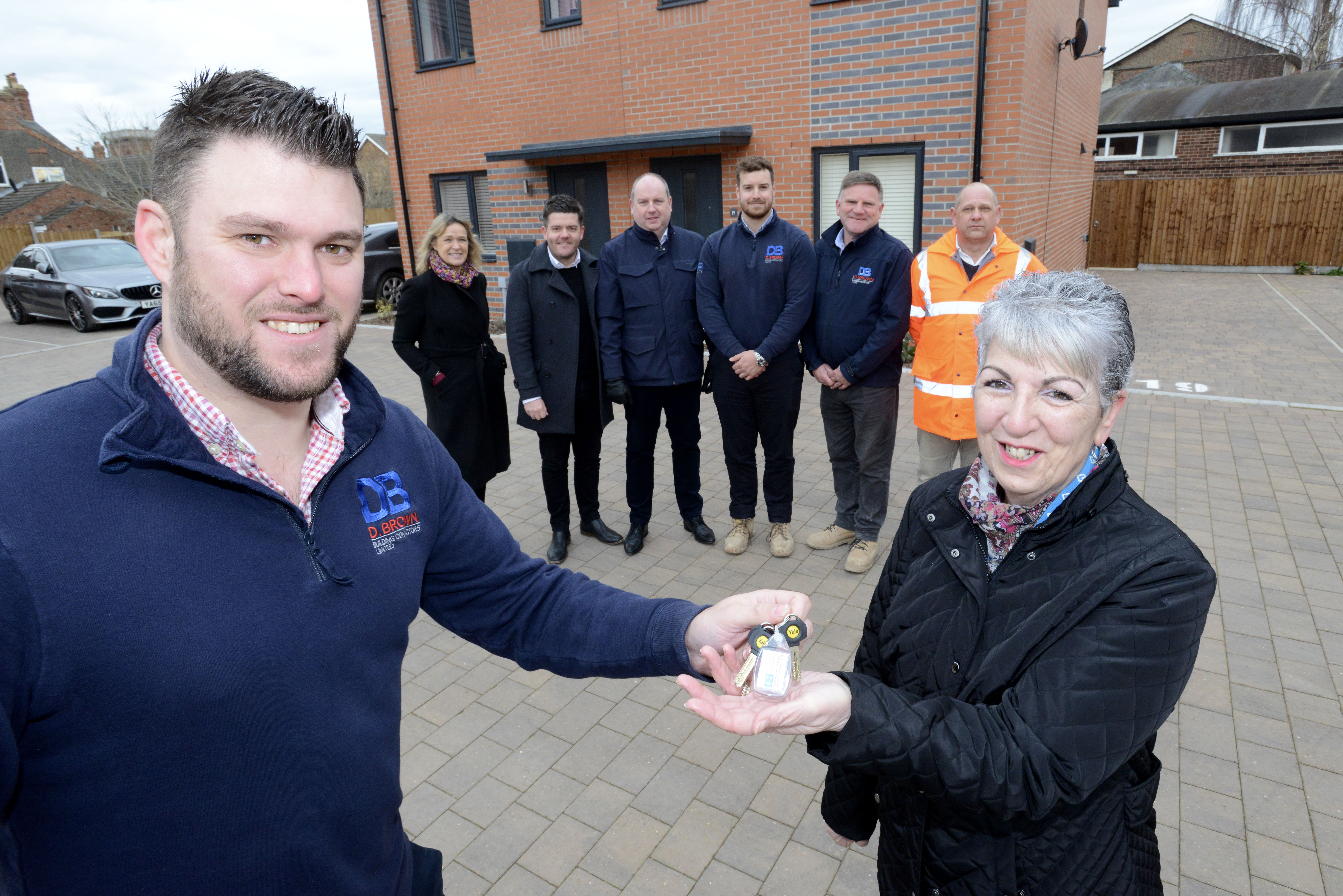 Adam Mayer, Managing Director of D Brown Builders, added: "As you stand back and look at the fantastic end product that's been achieved, it could be easy for the efforts of so many individuals to be overlooked.
"It's only when you look at photos pre-possession that you fully appreciate the enormous transformation that the former brownfield site has undergone.
"When you consider the site-specific challenges the team have overcome because of its prior use, as well as the widely known economic challenges the industry has faced, it's a remarkable achievement and a true credit to every D Brown, Longhurst Group and supply chain member involved.
"We look forward to welcoming the remaining happy families into Caxton Place and to delivering further much needed housing with our partners at Longhurst Group on future developments."
Caxton Place was part-funded through a grant from Homes England as part of our strategic partnership.
---