Tony says his tenancy is now 'more secure' thanks to work of Longhurst Group's Money Advice Team
"If she wasn't there to help, I might not even be here."
They're the words of a grateful customer who's worked with one of our Money Advisors for a number of years to get his finances back on track and avoid losing his home.
Tony Kelly, from Peterborough, says he has a lot to thank Money Advisor Angie Noble for – not least helping him get his finances in order and get his rent arrears down from around £1,600 to almost nothing today.
"I've been working with Angie for many years on and off," he said.
She's helped me so much with my housing. I had arrears of about £1,600 and now I owe less than £100 and that's thanks to Angie and her advice. She's helped me reduce it a lot.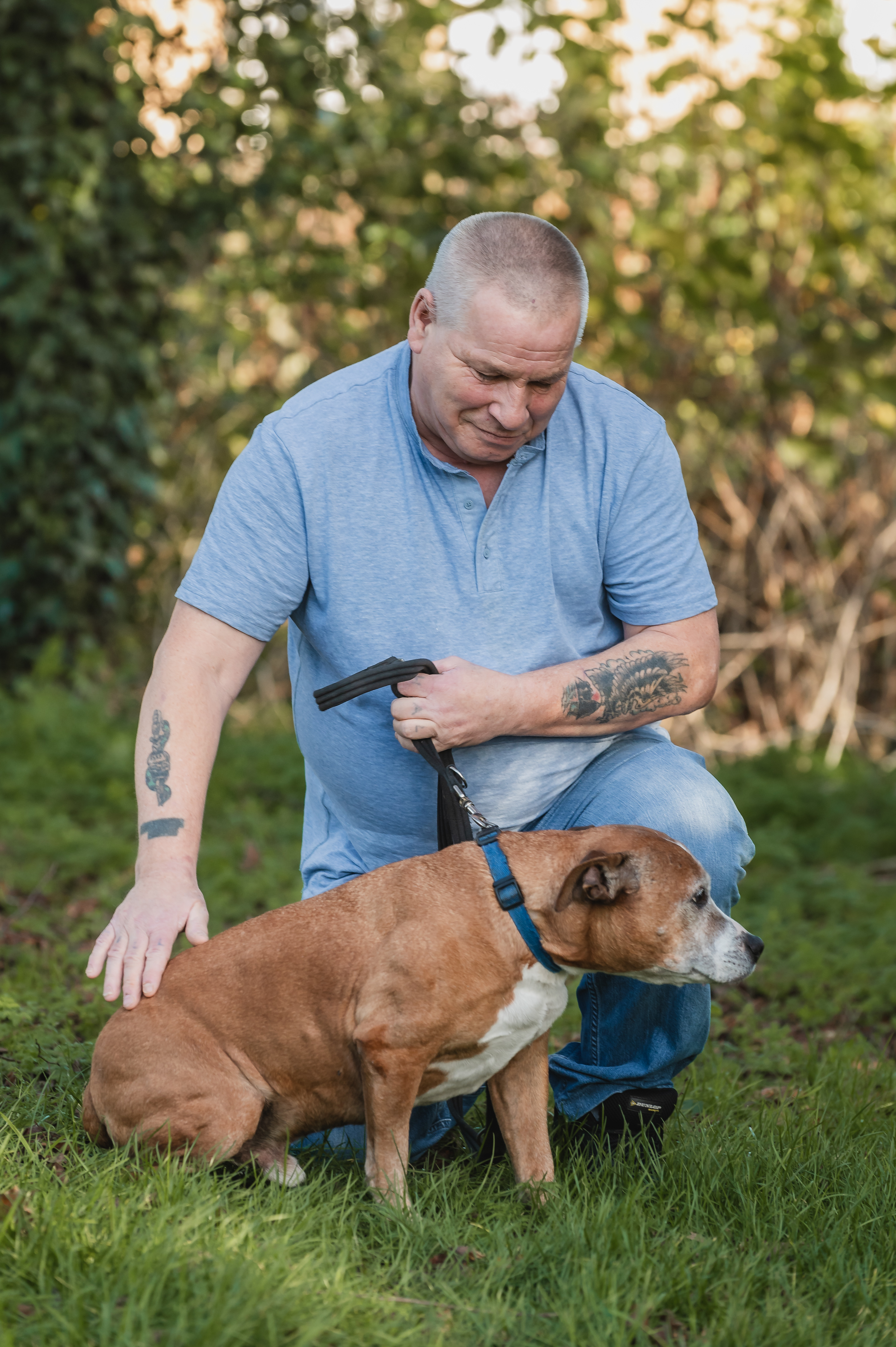 "If she wasn't there to help, I might not even be there."
Tony said the help Angie has given has enabled him to establish a proper budget, meaning he knows how much spare money he has to spend on luxuries and treats.
Angie has previously helped Tony with Discretionary Housing Payments, before assisting him in moving to Universal Credit. She also helped arrange some floating support to ensure Tony's tenancy could be sustained.
"Angie's helped me with court hearings, explained my circumstances, and the court has taken that into consideration," Tony said.
"She's been so helpful to me. Angie has come around to the house and helped me fill in all the forms for different things. I don't have a computer, so she helped me do all the online stuff.
"I'm now about £40 per month better off. This might not sound like a lot to some people, but it is to me.
"Budgeting is also a lot easier thanks to her support. Before, I was struggling with gas, electric and water and everything was in debt.
However, we worked through everything, sorted it all out and she even helped me work out how I could save some money, too.
"I feel my tenancy is now much more secure. I don't have to worry all the time about a knock at the door or a letter through the letterbox saying it's time to leave."
Tony said Angie is also helping a customer living nearby and he'd encourage anyone to get in contact if they were struggling.
"I'd encourage anyone to get in touch with Angie and her colleagues," he said.
"I've told people about all the help she's given me and they've decided to work with her to sort things out."
To contact the Money Advice Team, click here or call 0300 123 1745 and press option 2 for the Income Team and ask to speak to the Money Advice Team.