Time capsule buried by school pupils at The Leas development in Boston
Pupils from a primary school in Boston have buried a time capsule on the site of our new housing development in the town.
The children, who are in their reception year at Hawthorn Tree Primary School, have filled the capsule with items including pictures, lengths of string to show how tall they are now, and "all about me" information pages.
It has now been buried at our 135-home The Leas development on Toot Lane, which is located close to the school.
Pupils attended the site to bury the capsule, which will remain in the ground until they're finishing year six, when they'll dig it up and look back on how the site and town have changed during that time.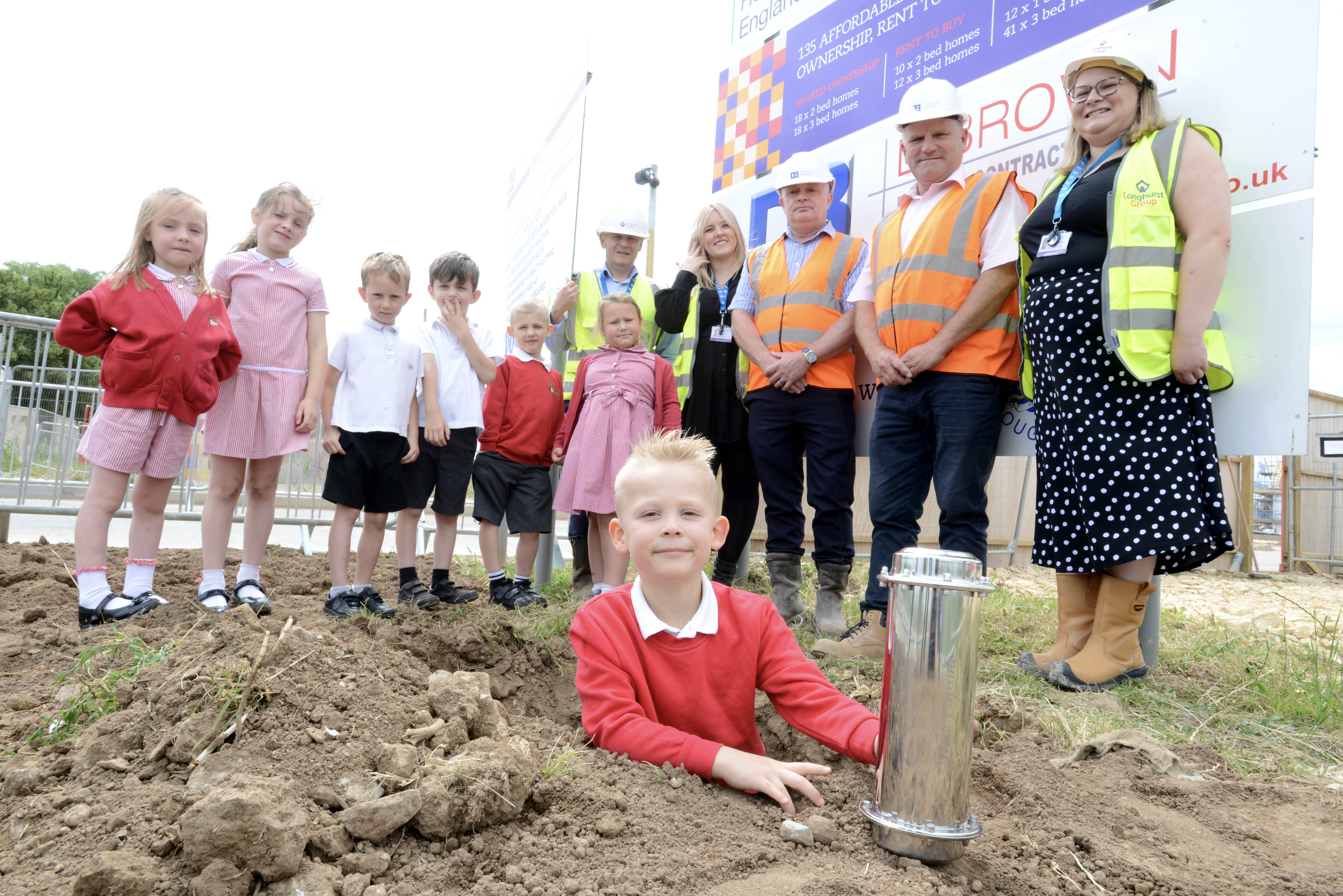 Charmaine Simei, Director of Customer Experience and Communities, said: "We're delighted to be working with the teachers and pupils at Hawthorn Tree Primary School on this exciting project.
"As a Group, we're committed to providing the homes people want, where they're needed most and this development will help us to achieve this.
"We're also very big on establishing links within the communities we serve and by working with the school, we're doing just that.
It's great to see how involved the children have been in filling the time capsule and I'm sure they'll be excited to dig it up again in a few years' time to see how things have changed."
The Leas will be made up of one, two, three and four-bedroom homes and is being built by D Brown Builders.
The homes will be made available on a range of affordable tenures including Shared Ownership, Rent to Buy and social rent.
Mrs Herring, who leads the reception year group, said the children have been excited in coming up with ideas for the time capsule.
She said: "We've had lots of fun preparing the contents for the time capsule and there has been lots of excitement for the official burial event which also marks the end of the children's first year at school.
"It's been an amazing opportunity for the children and I'm sure they'll be really excited to open it up in six years' time as they finish primary school."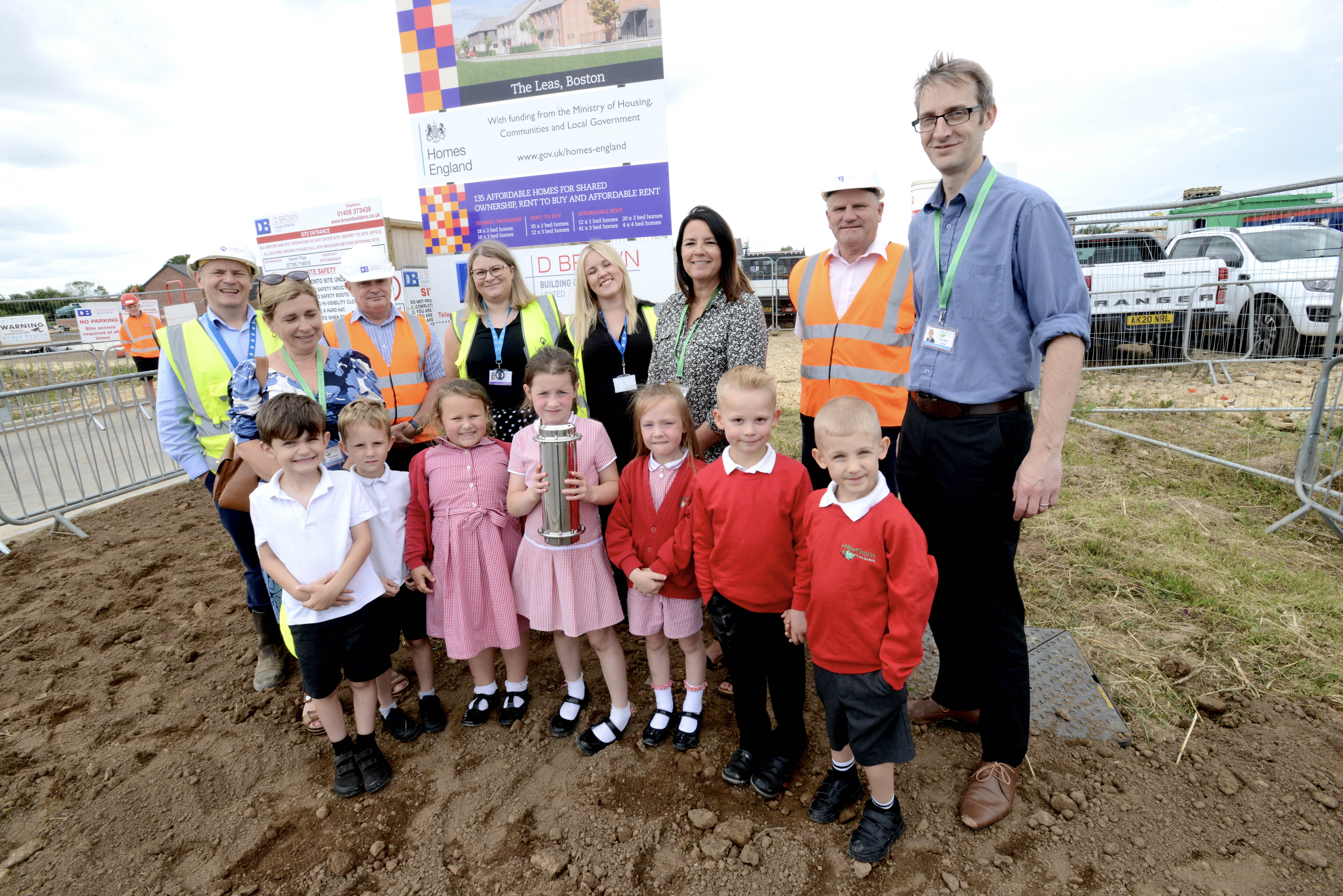 Mrs Palmer, Headteacher of Hawthorn Tree Primary School, added: "We're a very close-knit school community and making links with businesses in the local area really helps to support the children's learning and provides them with additional opportunities to enhance their time here at Hawthorn Tree School.
"We're looking forward to doing further projects with Longhurst Group in the coming months to include some of the older children."
To find out more about The Leas, or to register your interest in the homes, visit https://www.longhurst-group.org.uk/new-developments/the-leas-boston/