Second £250m bond will help Longhurst Group deliver 700 new homes a year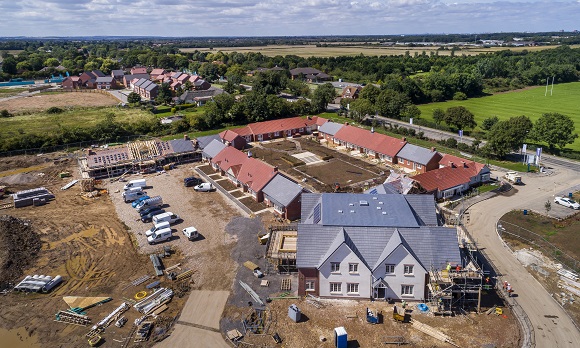 Longhurst Group has successfully issued a £250 million bond (£100 million retained) to meet its plan to deliver 700 affordable homes a year over the next six years.
It is the second time that the Group, which owns and manages over 22,500 properties across the Midlands and East of England, has used a treasury vehicle to issue a bond. The first bond, also for £250 million, was issued in 2012 by Libra (Longhurst Group) Treasury PLC.
The most recent £250 million bond, which was issued through the Libra 2 Treasury, was priced at a spread of 148 bps over the benchmark Gilt. The bond is repayable after 25 years and was more than two times oversubscribed.
Savills Consultants advised the Group throughout this process as well as the previous bond issue six years ago.
Rob Griffiths, Deputy Chief Executive and Chief Financial Officer at Longhurst Group, said: "We're very pleased with the results from our latest bond issue and the level of interest from investors.
"We will be using the proceeds from the bond issue to fund our forward development programme where we are looking to deliver around 700 much needed new homes each year for affordable rent, low cost home ownership and market sale.
"This is another significant step in the Group's history. It makes us stronger financially, will help us realise our ambitious growth plans and continue to improve the lives through the provision of more homes."
Mike Roche, a Director at Savills Financial Consultants, added: "We are delighted to have supported Longhurst in its latest market transaction, another impressive milestone in the growth of the Group and building upon the successful debut issue in 2012.
"There was great investor appetite for this bond, demonstrating the strong support for Longhurst's plans to continue to grow its business and support its communities."