New online look for Our Voice customer magazine
The Spring edition of Our Voice – Longhurst Group's dedicated customer magazine – is out now and we are delighted to announce it has a new look online.
We've revamped the online version of the magazine to make it easier to read and more engaging for you, our customers.
Every customer across the Group has received a copy of the latest edition, whether that is in print or via email.
As ever, whether you're an Axiom, Friendship Care and Housing, Spire Homes of Longhurst and Havelok Homes customer, there's something for everyone in this edition.
As well as the brilliant story of how we help David, a resident at one of our care homes in Lincoln to watch his favourite football team come rain or shine, we also have the heart-warming tale about a couple of residents at another of our care schemes in Cambridgeshire, who celebrated Valentine's Day by getting engaged!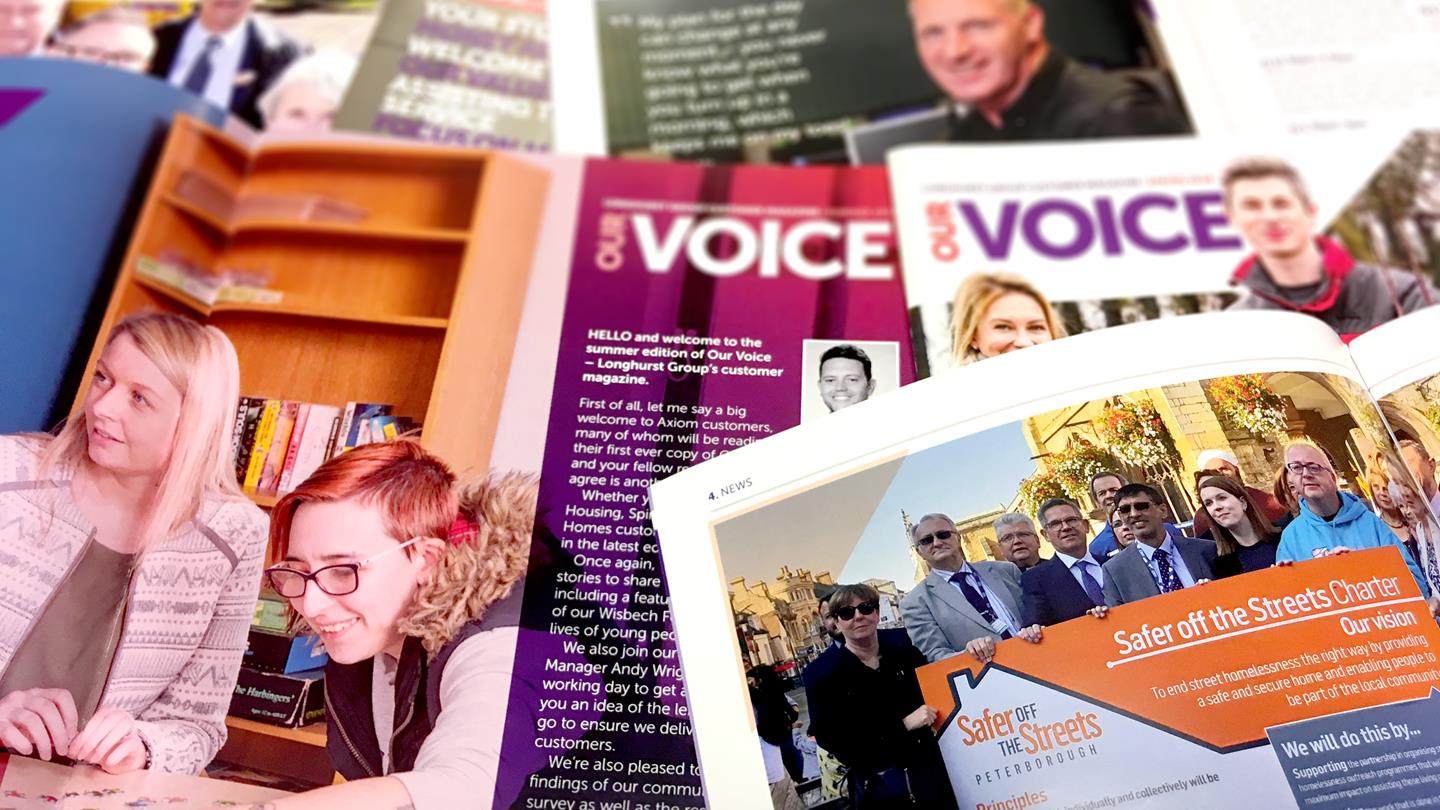 In the latest in our popular 'Day in the Life' series, we join one of our Customer Engagement Officers, Sareeta Sharma, on a typically varied working day to get an insight into her unique role and the work she does to deliver a fantastic service to customers.
We also have the story about how we teamed up with our contractors Burleys to transform an outdoor space at our home for vulnerable adults in Northamptonshire into a fantastic sensory garden, enabling the residents to make the most of the great outdoors once again.
Elsewhere in this edition, we sit down for a chat with one of our customers to find out how her life was transformed by one of our fantastic Money Advisors and get the latest top tips from our brilliant Employment and Training Advisor Rob Friday.
As well as all that, we've got a handy explainer on what we mean when we say 'Rent in Advance' and also introduce you to four new recruits who have joined our top team of Neighbourhood Impact Assistants to help our customers in the West Midlands.
If you'd like to change how you receive your copy, just let us know.
To read all the stories from the packed Spring edition, click here.