Longhurst Group whips up the excitement as Axiom officially joins
LONGHURST Group has been celebrating in style this week after Peterborough-based, Axiom Housing Association, officially joined its ranks.
The Group, which now owns and manages over 20,000 properties across the country, marked the occasion with a series of events at each of its 80 offices and residential schemes, including a visit from a bespoke ice cream van.
The events also included a balloon launch from Axiom's base at Peterborough and the unveiling of new signage.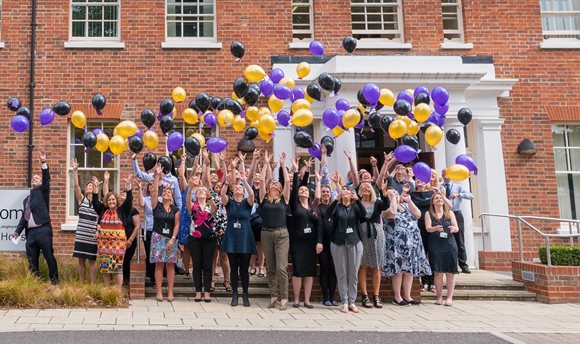 This exciting partnership, which was formally agreed in March, brings together two organisations recognised for high levels of performance and governance. It will lead to the development of 700 new homes a year and is expected to grow the Group's turnover to over £160m within five years and bring a healthy 30 per cent operating margin.
Longhurst Group Deputy Chief Executive and Chief Financial officer, Rob Griffiths, said: "It was important to celebrate this partnership and for the whole organisation to officially welcome Axiom colleagues to the Group as we look towards an exciting and successful future together.
"This partnership is significant for the future of Axiom and Longhurst Group. We are stronger together, both financially and through shared resources and expertise, and will be able provide an even better service for customers.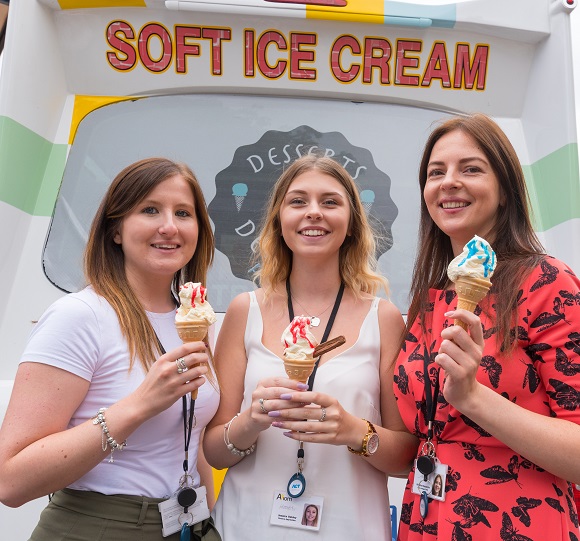 "We have already enjoyed a successful working relationship with Axiom through the Blue Skies development consortium and this agreement will help us realise our commitment of building 3,000 new homes over the next five years. Axiom also has an excellent reputation for providing first-class care and support and housing services, and this aligns with our vision."
Axiom owns more than 2,300 homes across Peterborough, Cambridgeshire and Lincolnshire. It provides housing and services to over 5,500 people and employs more than 300 people. This will bring the total number of people employed by Longhurst Group to over 1,200.
Please see below for a video showcasing more of the celebrations.