Longhurst Group sponsors Birmingham Community Inspiration Awards
People who have made a difference in their local communities have been recognised at an awards ceremony which Longhurst Group was proud to sponsor.
We were one of the main sponsors of this year's Community Inspiration Awards which took place on 29 March in Birmingham.
The awards recognise outstanding contributions made by public sector, third sector, businesses and members of the community over the past year.
We also sponsored four individual awards – including the Lifetime Achievement Award and the Bringing People Together Award - and our Chief Executive, Julie Doyle, took to the stage to present these to the winners.
Also in attendance at the ceremony were Andy Street, the West Midlands Mayor, and representatives from West Midlands Police and West Midlands Fire and Rescue Service.
Julie Doyle, our Chief Executive, said: "It was an honour to be at the Community Inspiration Awards and to see how so many people have made a difference to their communities throughout what has been a very difficult time for many.
"These awards align perfectly with our own Improving Lives strategy, whereby we're committed to supporting our customers and helping them improve their health and wellbeing and economic resilience, as well as improving the communities in which they live.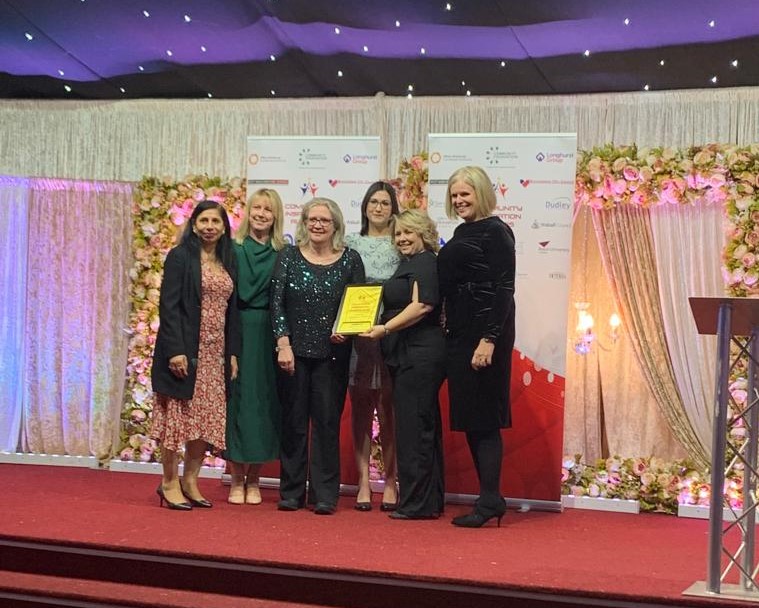 Our own Community Investment Team does a lot of work within the communities in which we operate, but to see and hear some of the ways which other people support their communities really was heartwarming.
"I'd like to congratulate all the winners and those who were shortlisted, and also offer my personal thanks for everything they do to improve their communities and make them a better place to live."
The awards are organised by the Community Foundation and this year saw 15 awards being handed out.
To find out more about the Community Foundation, visit http://www.thecommunityfoundation.org.uk/