Longhurst Group joins sector-wide campaign to make renewed commitment to carers
Longhurst Group is proud to have joined with the Chartered Institute of Housing (CIH), National Housing Federation (NHF) and PlaceShapers – supported by Carers UK, Inside Housing and our founding partner Harry's Pals – to make a renewed commitment to carers.
This commitment is called Harry's Pledge.
Now, more than ever, the coronavirus crisis has highlighted the vital work that carers do and shown that society should value carers more – both those paid and unpaid.
Harry's Pals is a trust that supports parents caring for children with disabilities by providing a counselling service. Run by Hayley Charlesworth – daughter of Longhurst Group Chief Executive Julie Doyle – whose five-year-old son Harry has quadriplegic cerebral palsy, the trust is working with the housing sector to improve the lives of disabled people and carers.
Launched during National Carers Week, which runs from today (Monday, 8 June) until Sunday, 14 June, Harry's Pledge focuses on four areas where we can support those who need care and those who provide it.
These areas are:
Being supportive employers to people that have caring responsibilities
Making offices and community spaces as accessible as possible
Building more fully-accessible homes
Further professionalising and promoting care as a career, and lobbying for changes in pay and rewards for carers.
Several housing associations have already signed up to Harry's Pledge, including Longhurst Group, Grand Union Housing, Greatwell Homes, MSV Housing and Anchor, with many more already expressing an interest in supporting the campaign.
Now is the time. We'll never have a better opportunity to make this commitment to carers and make a positive difference to so many people across the country.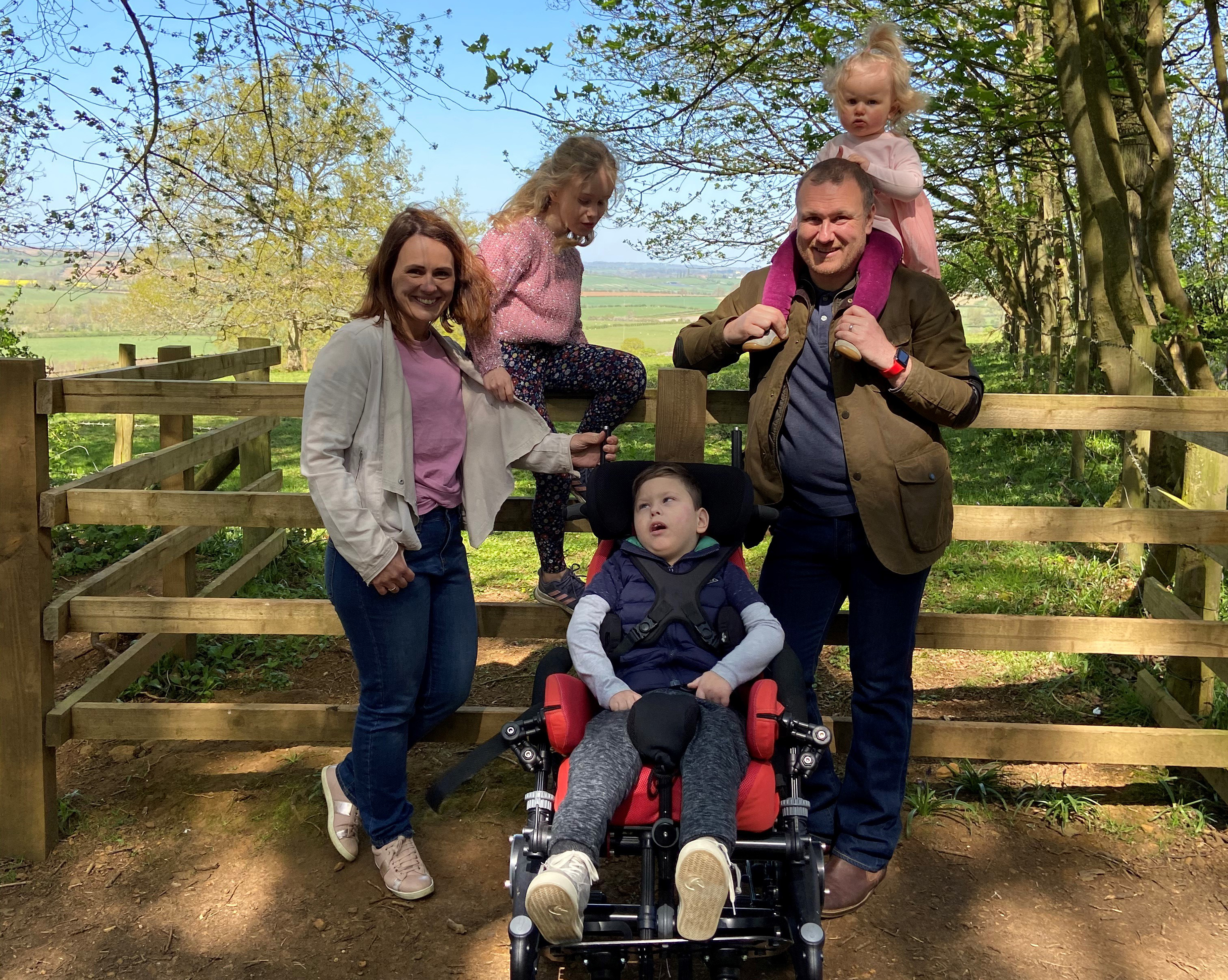 Our Chief Executive, Julie Doyle, said: "We know that people are living longer and with more complex health conditions. We need to think about the support we provide to carers and those that need care in a much more holistic way.
"The commitments outlined in Harry's Pledge are eminently achievable and inexpensive, we just need to see things through a different lens and change our philosophy.
"Now is the time. We'll never have a better opportunity to make this commitment to carers and make a positive difference to so many people across the country."
Helen Walker, CEO of Carers UK, said: "Carers UK fully supports Harry's Pledge to support paid and unpaid carers in the housing sector.
"We know how vital support provided by family and friends is to those who are disabled, ill or growing frail. Our Carers Week theme is making caring visible, this initiative does just that."
Aileen Evans, president of the Chartered Institute of Housing, added: "Carers up and down the country do tremendous work every day, supporting loved ones or vulnerable individuals whenever they can.
"But it is important that across the sector, we do what we can to also care for our carers, to recognise their commitment and always ensure they have the support they need. That's why Harry's Pledge is so important."  
Kate Henderson, Chief Executive of the NHF, said: "Everyday paid and unpaid carers across the country do an incredible job supporting people with physical and mental health needs. Whether they've continued to go to work during lockdown or helped loved ones at home, the vital role of carers has become even more apparent during the current crisis. 
"Through our support for Harry's Pledge, we want to show our commitment to carers. We know housing associations are doing so much to deliver on these four pledges already, and it's brilliant to be able to make a renewed and public commitment to this work on behalf of the sector."
Charlie Norman, Vice Chair of PlaceShapers and CEO of MSV who are early adopters of Harry's Pledge, said: "Carers are the unsung heroes of our society. Our We Care Campaign showcased the amazing work our members already do providing care and support and we look forward to working with them to do even more in support of Harry's Pledge."
Organisations that want to sign up for Harry's Pledge or find out more information can visit harrys-pledge.org.uk or follow @HarrysPledge on Twitter.