Local man Rob hired to work on Longhurst Group's new development in Walsall as a forklift driver
As work continues on the construction of 12 new affordable homes on the site of the former Three Men in a Boat pub, a new era for the plot of land is being created.
But for one Longhurst Group customer who's lived on the estate for 40 years, the transformation of the site will mean he'll be able to say he's linked to its history past, present and future.
Rob Arrowsmith, who lives on Stephenson Avenue, used to play darts and crib for the Three Men in a Boat teams, and has lots of great memories of the former pub.
Now, he's delighted to have been taken on by our contractors as a telescopic forklift truck driver and to be playing a part in creating the next chapter of the site's history.
Rob said: "I've been in construction all my life in different roles. However, as I was getting older, I couldn't be climbing up and down ladders.
"So, about eight years ago, I took up driving telescoping forklifts.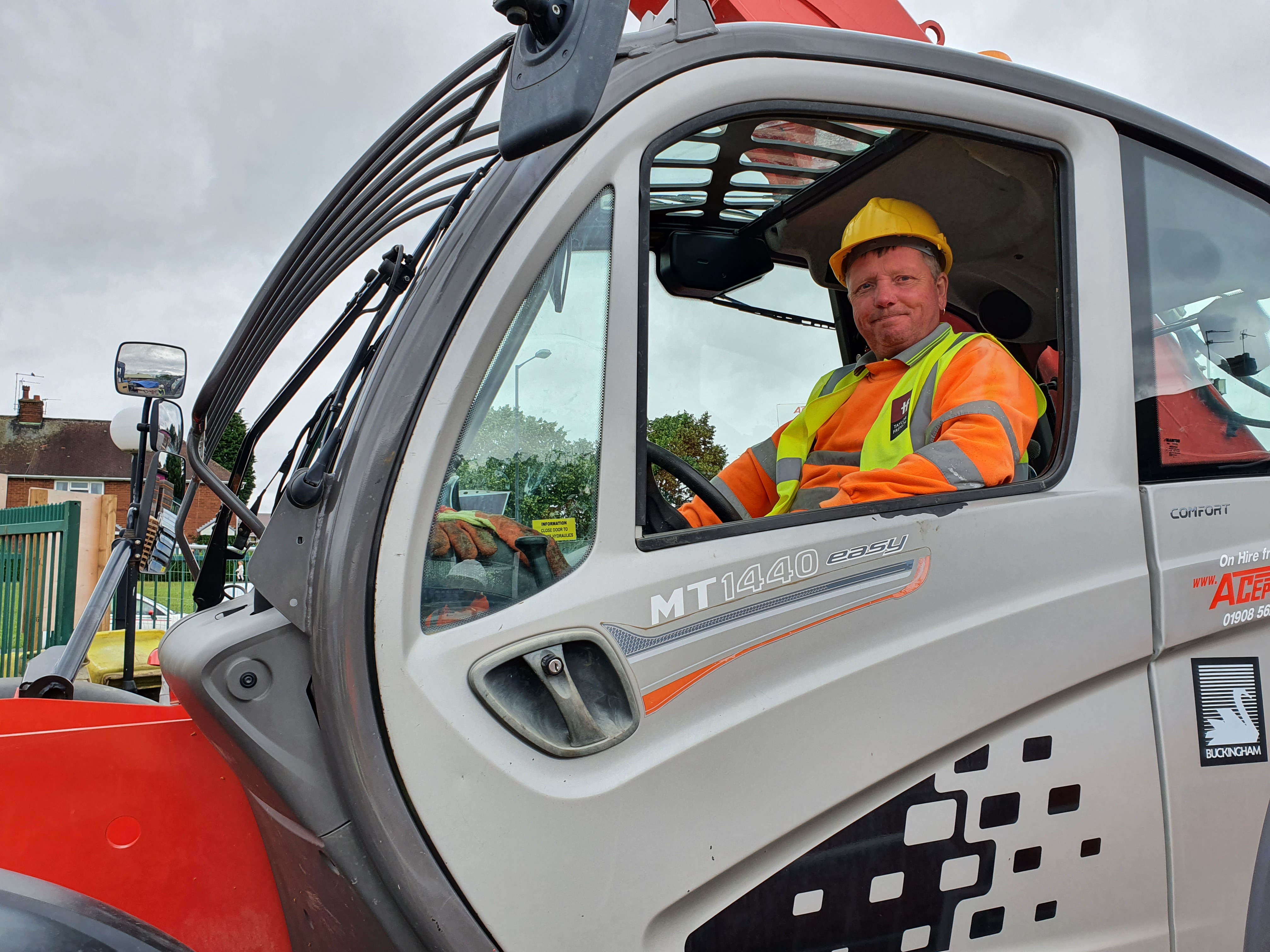 As soon as we had a letter saying they were going to develop the site, I was interested. They were knocking down the old offices, and Taylor French put their signs up, so I sent them an email to introduce myself and see if they had any work.
"I also came down and spoke to Rich, the Site Manager, and after plenty of nagging, here I am!
"I've been on site about three weeks now, but I'm really enjoying it. It's a bit strange working on a site across the road, but it's great to be able to go home for dinner!"
Rob said that it was a strange feeling to be working on the site which has so many special memories for him, but that he's excited for the future.
"I've lived on the estate for 40 years and I even used to play darts and crib for the pub team, so it's a bit of a weird feeling to be working on the development," he added.
"I've got some great memories from when it was a pub, but the site needed sorting.
It's a nice feeling to know that I'm now part of its new history too and I can't wait to see who my new neighbours are too!"
Richard Mills, Site Manager for Taylor French, said he was delighted to have Rob on board.
He added: "Rob was very keen to work on the site and spoke to me many times throughout the early stages of the programme.
It's great that we've finally managed to get him as part of the team and he's been really good so far. We're pleased that we've been able to utilise some skilled labour from the local community, which ties in with Longhurst Group's vision of Community Investment."