Ellison Place virtual launch proves popular with prospective buyers
More than 300 people joined our first ever virtual launch to find out more about our Ellison Place development in Lincoln.
We held our first-ever digital development launch event via Facebook Live after coronavirus lockdown measures put an end to plans for a public launch event for the two and three bedroom properties, which are available on a Shared Ownership basis.
In total, 333 people signed on throughout the event to ask questions and find out more about the opportunities available at Ellison Place – which is built on the site of the city's old dairy.
Marketing and Campaigns Manager Connar O'Keeffe said that the option of Facebook Live allowed our Sales Team to still interact with those interested in the development, despite the difficulties posed by the current circumstances.
He said: "We've seen an increase in the number of people registering their interest in our affordable homes ever since the official lockdown was implemented by the government.
"With mass gatherings banned and social distancing in place, it was imperative that we found new ways to keep those people up to date.
"This live event was the perfect opportunity to release new information about Ellison Place with those who have already shown an interest on a platform like Facebook.
"A large proportion of the population also already have the Facebook app installed on their mobile devices, so it was the ideal platform to host our digital launch.
"We're really pleased to have been able to provide a digital alternative to our normal launch events and to see it prove so popular is great."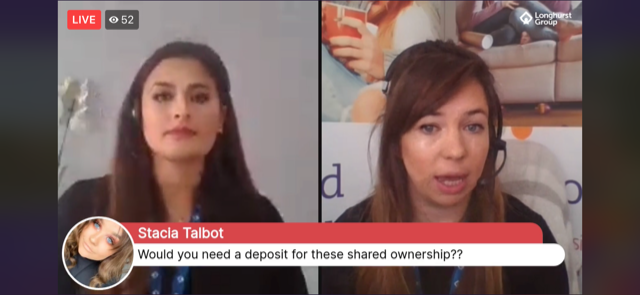 Alison Parry, New Homes Officer, was one of the colleagues who presented the broadcast.
She said: "We're absolutely delighted with the response to our digital launch event for our flagship development at Ellison Place in Lincoln.
"At one stage, we had 60 people online at the same time, with more than 300 joining us throughout the event to ask questions about several aspects of the development.
"We had some really informative discussions with potential new customers who will hopefully make Ellison Place their home.
"It was great to see that so many people are interested in the homes at Ellison Place, which offer both style and substance, with a charming mix of townhouses, detached and semi-detached homes. Every home has been constructed with you in mind, from design right through to landscaping.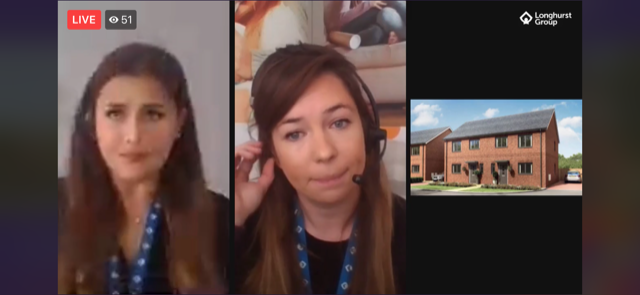 "Our mantra is that if we wouldn't live in them, we just wouldn't build them, so we're confident that we have something to offer everyone who is interested in making Ellison Place their home."
To find out more about Ellison Place, or to register your interest, visit https://www.longhurst-group.org.uk/ellisonplace
Alternatively, you can call the dedicated sales line on 0345 601 9095 or email newhomessales@longhurst-group.org.uk