'Eggs-cellent' effort as Willow Court residents donate easter eggs to disadvantaged children
Residents at one of our extra care schemes in Whittlesey have collected almost 60 easter eggs to donate to a campaign being run by a local estate agency firm.
The collection was organised by Willow Court Scheme Manager Sally Lock after she heard about the campaign being run by Sharman Quinney estate agents in Peterborough.
The 500 Smiles campaign aims to collect 500 easter eggs to be donated to the Trussell Trust in the city to give to disadvantaged children this easter.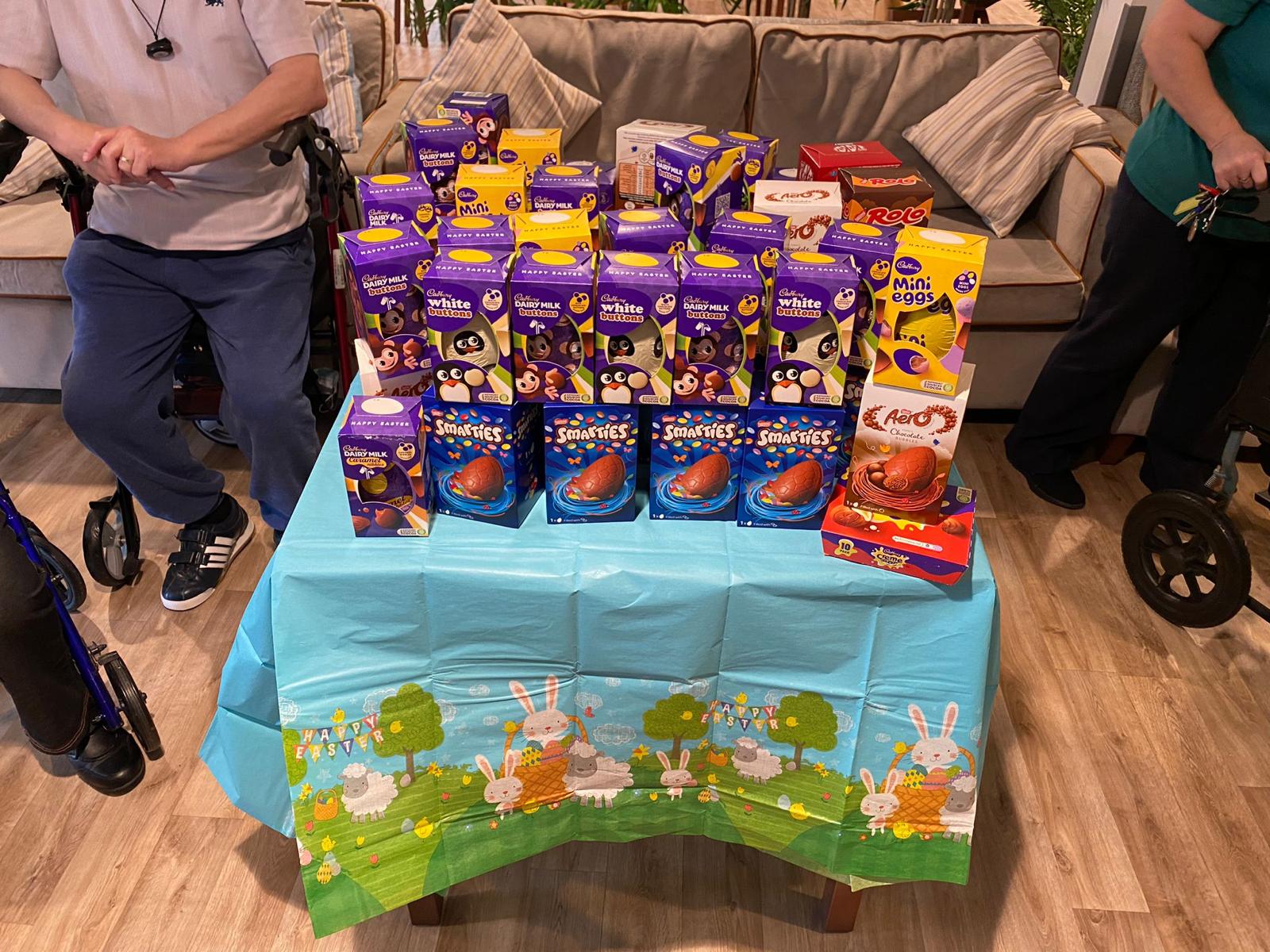 Sally rallied the residents at Willow Court, who between them collected 58 eggs to give to the campaign.
Sally said: "I was driving to work and was listening to the local radio when I heard about the 500 Smiles campaign.
"I thought this was a lovely gesture to help local disadvantaged children, so I typed up a notice and handed it to our kind-hearted residents to ask if they'd be willing to help by donating an egg.
"Within two hours, 18 easter eggs had been delivered to my office, which was such a fabulous response. It didn't stop there and our residents kept coming to my office and delivering easter eggs for the appeal.
"By the closing date, we had a massive collection of 58 easter eggs.
The generosity of the Willow Court residents is amazing, and I'm very grateful for each egg donated towards this worthy cause."
Representatives from the Whittlesey branch of Sharman Quinney attended Willow Court to collect the eggs and thank residents for their generosity.
Mark Letch, who heads up the Residential Team at Sharman Quinney in Whittlesey, said: "With the current cost of living crisis, we wanted to do our best to ensure every local child has at least one easter egg to enjoy on Easter Day.
"We've been absolutely blown away with the generosity of the staff, residents and their families at Willow Court. It was an absolute pleasure to meet some of the staff and residents when we collected the eggs and we can't thank them enough."