Drone images show Willow Court construction progress
The construction of our multi-million pound assisted living development close to Peterborough is nearing completion.
Drone images show the progress at Willow Court in Whittlesey, which is being delivered by leading housing provider Longhurst Group, in partnership with construction firm, Lindum Group.
The development will comprise 60 apartments for the over-65s, boast its own dedicated scheme manager and provide personalised care packages for those who live there.
It is hoped the scheme will be completed in January.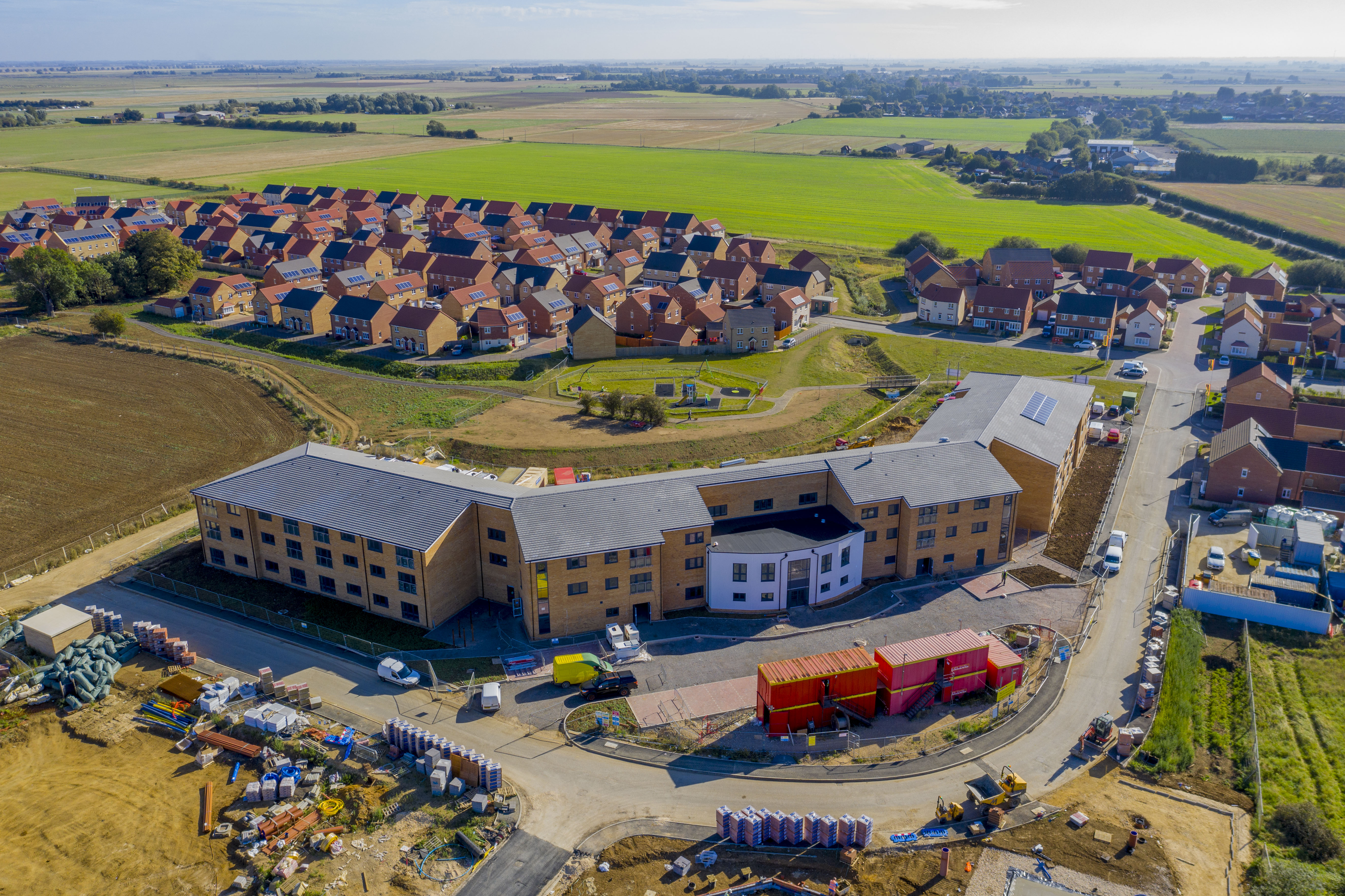 The new images come as dozens of potential customers attended a recent open event at Whittlesey Christian Church to find out more about what Willow Court will have to offer.
Louise Platt, our Director of Care and Business Partnerships, said: "It is wonderful to see the progress of the construction of Willow Court in these fantastic drone images.
"This ambitious project will greatly improve the lives of elderly people in the local community, enabling them to live independently with the convenience of having on-site access to the care and support they need.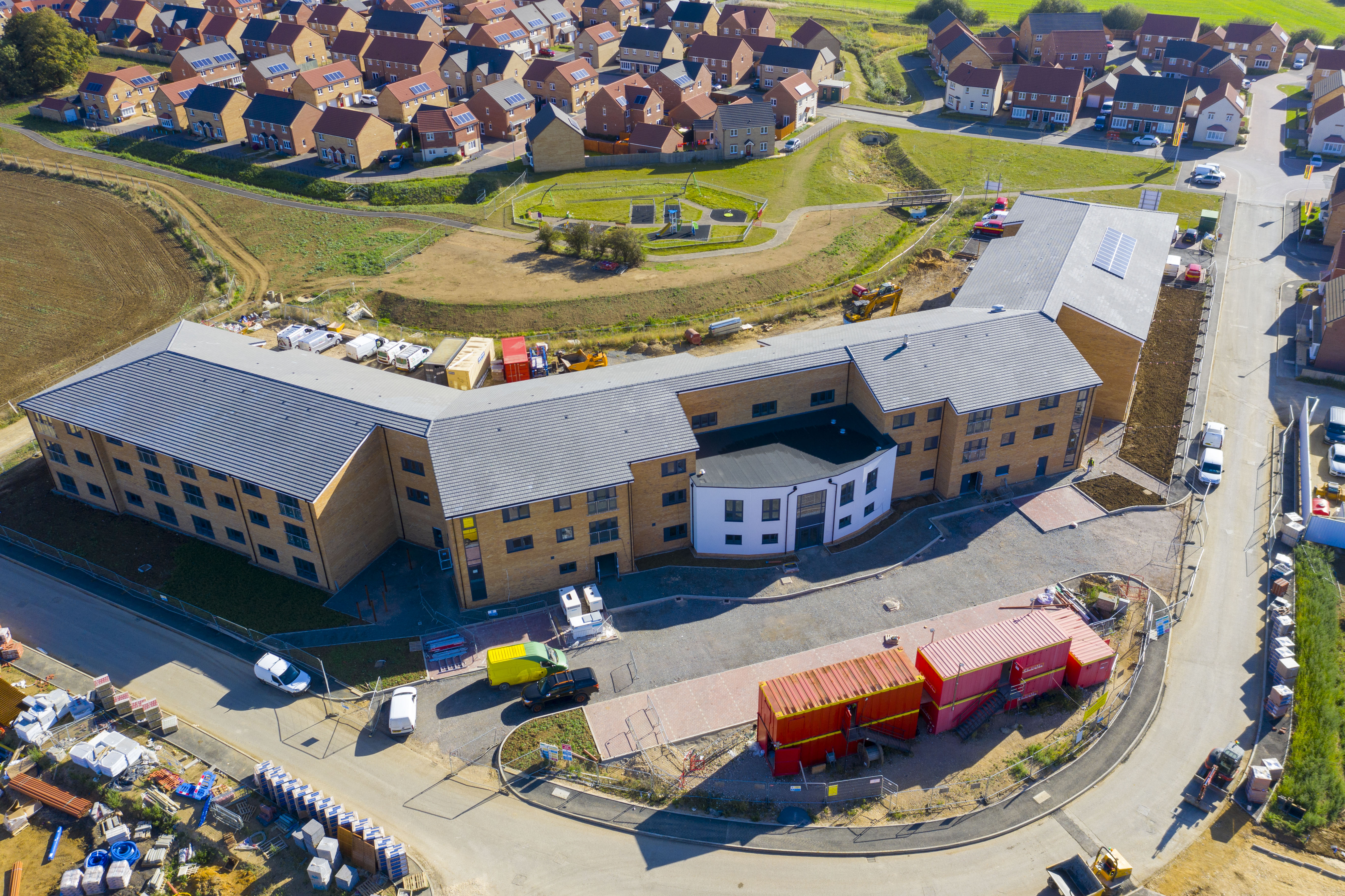 "One in seven local elderly residents are currently struggling to access the social care that they need because of their rural location and the lack of this kind of facility, so Willow Court will be a real asset to the area.
"We are proud to be making this facility a reality and helping improve the lives of the community of Whittlesey."
Willow Court will also boast a range of communal facilities including a shop, hairdressers and restaurant as well as private landscaped gardens and a guest suite for visiting friends and family.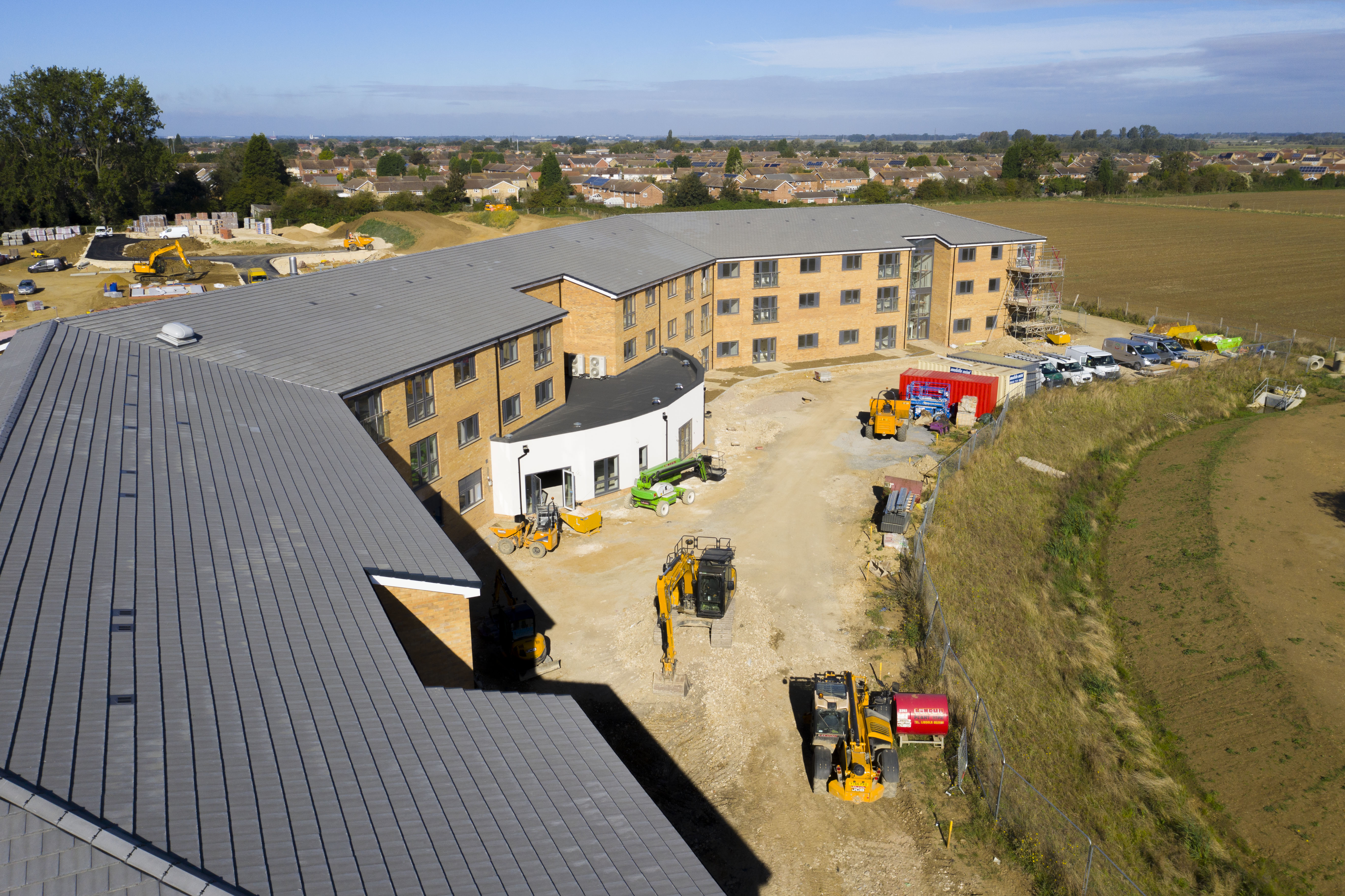 Denise Banks, Head of Interior Design, said it has been an important part of the design process to accommodate those with both visible and non-visible health conditions, including dementia.
She said: "We wanted make sure that the building continues to work for people as they age, rather than against them.
"We wanted to create a place that quietly assists people to navigate their way around and be comfortable in their surroundings without compromising on creating a beautiful and stylish place for people to live.
"We have made a conscious effort to ensure that we have married aesthetically pleasing design with very practical features. 
We wanted make sure that the building continues to work for people as they age, rather than against them
"For example, we have kept all flooring the same in communal areas.  The use of one continuous colour not only offers a feeling of space but also removes some of the visual barriers that a change in colour can create for those with dementia or poor eyesight. 
"We have also kept patterns to a minimum and have ensured that signage throughout the building is clear, using both written and picture formats.  We have also added a glass fronted wall unit to each kitchen. 
"It's a lovely feature as well as being very practical as everyday items can be stored in plain sight.
"Essentially, our aim through practical design and technology is to enable every resident to remain as independent as possible for as long as possible."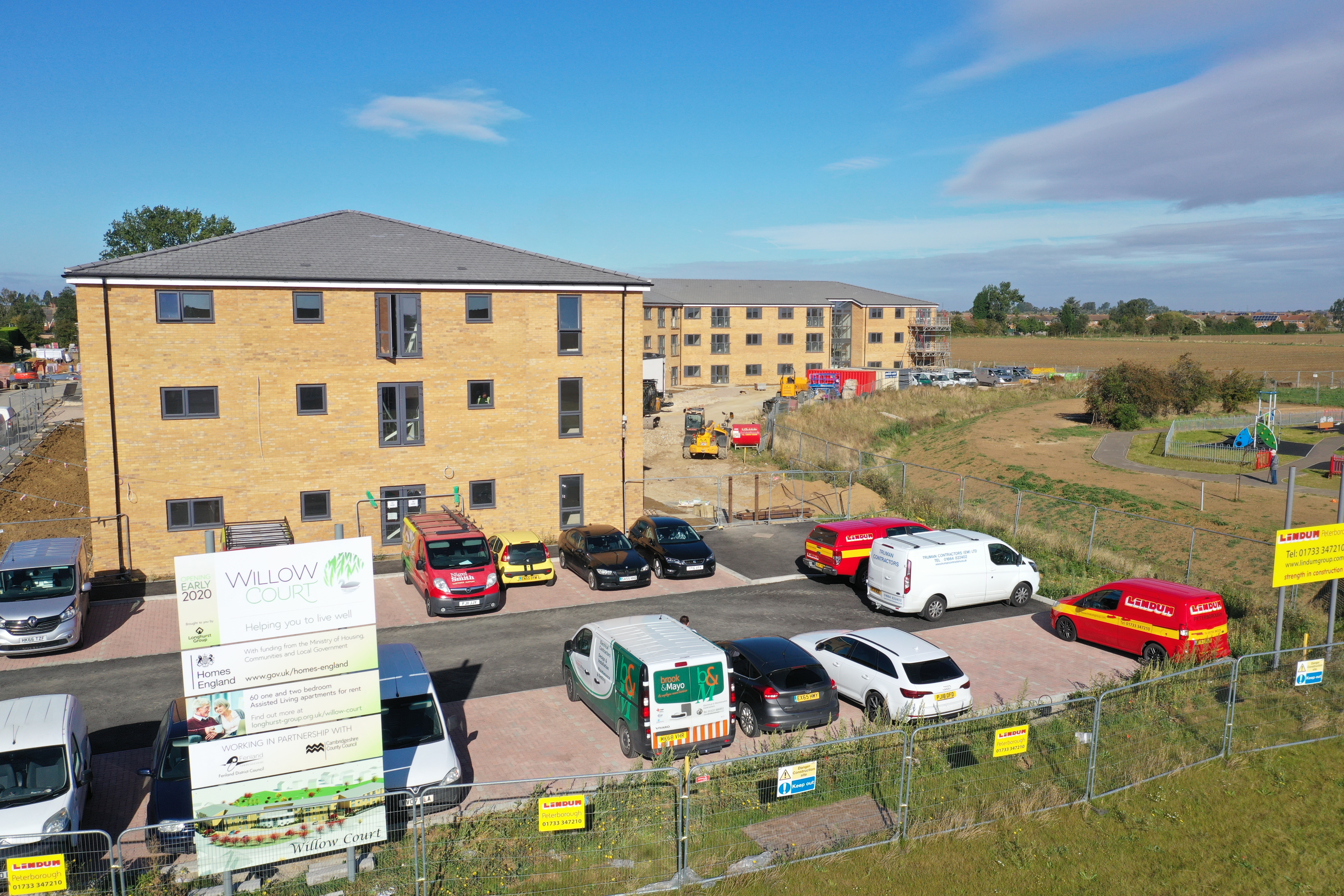 Lindum Group Senior Contracts Manager Darren King, who is based at the group's offices in Newark Road, Peterborough, said the project was progressing well.

"We are still on target to hand over the building at the start of January next year. We already have some of the flats completed and our focus is now on the communal areas," he said.

"Alongside the Lindum employees on site, we have used local suppliers where possible, such as roofing firm Turner Contracting from Wisbech and Brook & Mayo from Peterborough.

"This development has built on our long-standing relationship with Longhurst Group and is the culmination of years of hard work by many people."
For more information about Willow Court, visit longhurst-group.org.uk/willowcourt