Customer at Oak Tree Court rediscovers passion for drawing thanks to encouragement of Longhurst Group colleagues
"It relaxes me and takes my mind off everything else."
Those are the words of a Longhurst Group customer who's reignited his passion for drawing again after suffering a stroke.
Trevor Burden, who lives at Oak Tree Court in Godmanchester, spent 14 weeks in hospital following his stroke and stopped sketching – a hobby he'd had all his life.
But now, thanks to the support and encouragement of colleagues at Oak Tree Court, he's once again picked up a pencil and began drawing again.
"I've drawn on and off all my life, even just sketches," Trevor said.
"Even when I was living in Shropshire and writing to my mother, I'd do a little sketch for her too.
"Then I had a stroke, spent 14 weeks in hospital and was paralysed down my left-hand side.
When you have a stroke, you think your life from before it happened is over. You wonder where you can go from here.
"Since my stroke, I lost confidence, but when I came here, Jenny [Holden, Service Manager] kept asking me to draw her a picture.
"I started to draw again – it took my mind off other things. It has helped me get going again.
Jenny's support means everything to me. I don't think I would have done it without her because I hadn't done it for three years.
"She inspired me to do it by, day after day and week after week, constantly asking where her drawing was."
Trevor said the response to his drawing for Jenny has encouraged him to keep drawing more.
He added: "I just put it on her desk one day and then they all saw it.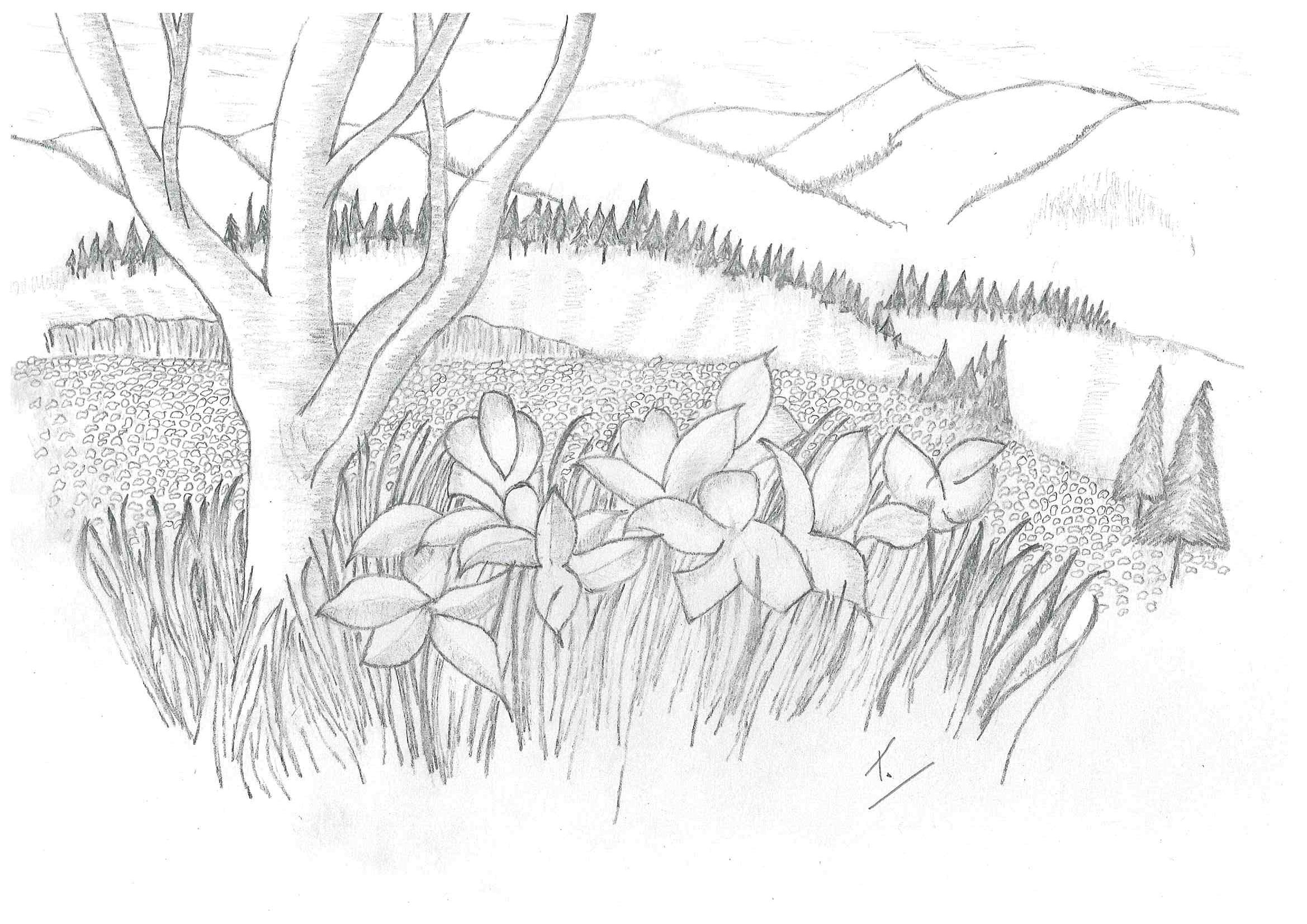 It's given me a reason to start drawing again. The good thing for me was when Jenny did see it, she said it was nice. When someone says my drawing is nice, it means everything to me.
"My sister has been and taken several of my pictures and framed them and put them on her wall.
"I like drawing scenes and landscapes and also still life.
"I'm going to keep drawing now as it helps relax me and take my mind off everything."
Jenny Holden, Oak Tree Court Scheme Manager said she was very proud of Trevor.
She added: "Trevor doesn't realise how talented he is and how wonderful it is that he's overcome his injury to begin drawing again.
It's lovely to see him picking up a pencil again and starting to draw. He sometimes struggles to know how to turn a sketch into a bigger picture, which is something we help him with, but we think his artwork is brilliant.
"We're all very proud of what he's achieved and we're excited to see what he comes up with next."