Customer looking forward to 'fresh start' after escaping domestic abuse thanks to help from Longhurst Group colleagues
"Finally, for the first time in my life, I'm about to start living and that's all down to Olly and Longhurst Group."
That's the impact our colleagues have had on a customer who fled her home with her two children after experiencing domestic abuse.
Eloise Wilson* escaped her abusive relationship and fled to her nearest refuge but was left facing an uncertain future with nowhere to live and very few belongings.
However, thanks to the hard work and dedication of Housing Officer Olly Horne and other colleagues across the Group, she now has a future to look forward to in her new home.
Eloise said: "When I had to flee my home, I felt very uncomfortable, scared and distressed. I felt very alone, and I had no idea what to expect.
"I didn't know where I was going or what the future held for us.
"Living in a women's refuge, although we were safe, wasn't the best experience. I felt so alone after having to cut contact with all my friends and family and also having to leave home with just the clothes on our backs and nothing else was overwhelming.
"It was a very difficult experience and I just had to take each day at a time. I didn't go out unless I really had to for shopping. I felt extremely isolated and being in the same four walls constantly definitely has its impact."
While living at the refuge – Eloise and her two children all lived in one room – our Housing Officer Olly was alerted to the situation.
He contacted Eloise and explained how we'd do everything we could to help her find a new property and help her get her life back on track.
After months of hard work across several teams within the Group and despite some hiccups along the way, Eloise and her children are now living in a new home in time for Christmas.
She added: "I went into the refuge with no expectation of being given a new home this soon. I accepted I would be here for the next year or so.
"I was so surprised how quickly - and even under extreme pressure – Longhurst Group acted on this. I never would have dreamed we'd be in a property before Christmas!
"When I had the phone call, I literally cried my eyes out. After everything we'd been through, I just wanted the children to have some normality as it's the least they deserved.
"It really made all that living nightmare we'd experienced for so long just fade for a little.
"I don't have enough words to describe how amazing and helpful Longhurst Group has been throughout this whole process – and Olly to be precise.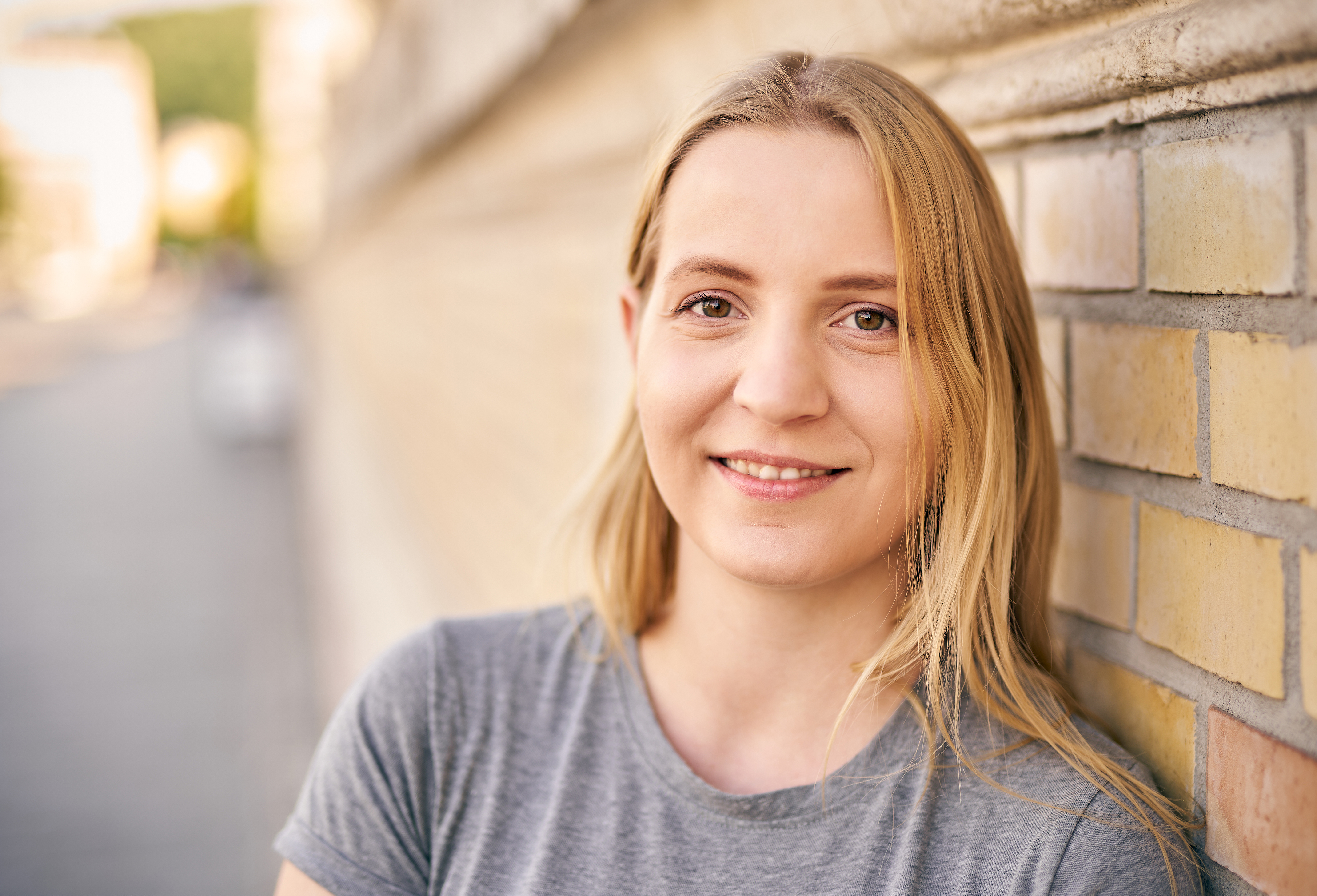 A year ago, if someone would've told me I'd be starting 2022 in a new home away from abuse and living fear free, I most definitely wouldn't have believed them, but Olly made it happen and now I'm so glad I made that massive step.
"From the first moment I spoke to Olly, he's been nothing but amazing. He's dealt with some real problems throughout this whole situation and didn't once not support me or give up.
"He made it crystal clear from the start he was going to sort everything, reassured me everything was going to be okay and he really did mean every last word.
"He really didn't let me down and he did his job to the absolute maximum, if not more!
"Even after I moved in, he's helped me access the hardship fund for a cooker and a new bed, as I had nothing"
Eloise said her fresh start had given her new hope and a fresh outlook on life.
She added: "How I feel now is such a massive difference.
"I suffer from PTSD, anxiety and depression, but already being in our new home, free and at peace, this has had a huge positive impact on my mental health.
"My anxiety and panic attacks have calmed now, and my breakdowns have improved.
"I don't feel scared or as sad anymore.
"A year ago, if someone would've told me I'd be starting 2022 in a new home away from abuse and living fear free, I most definitely wouldn't have believed them, but Olly made it happen and now I'm so glad I made that massive step.
"Now it's over, I can't wait to have a whole fresh new start with my children. It's time to be happy.
"I will be forever grateful to Longhurst Group and Olly in particular.
"Hand on heart, as much as it scared me to even think about it, without his help and constant support I really don't know where I would be if it wasn't for him.
"Not just physically, but mentally. I was so close to giving up on life, but he gave me hope and I carried on.
"Thank you for saving me and my children."
Olly said that the hard work put into this case was more than worth it, having seen the eventual outcome.
He added: "Eloise needed to be safe and that was always the end goal. Although it's cost us a lot of money, it was worth it because of what we believe in as a Group.
"It feels lovely to hear what she's said. It would've been rewarding even without the compliments and her gratitude because I'd have known that we'd improved her life, but for her to voice it that way, it's taken me by surprise, but it's really rewarding.
"I didn't realise, I don't think, the effect my work was going to have on her life. I've got a little girl myself, so I know what it's like to feel your kids aren't safe. So, for me to be able to change that for her is really rewarding and I'm really proud of it.
"Getting a compliment like this and knowing you've changed somebody's life like that is lovely. It's one of the most rewarding moments of my career."
*not our customer's real name and image posed by a model
---