Bharat's delight at learning new skills
A customer says he's been able to keep his brain active thanks to the work of colleagues at our Skills and Development Centre in Peterborough.
Bharat Patel first accessed the service at Peterborough Foyer in 2016 after a referral by his previous scheme manager.
He decided to go along to develop basic IT skills, before moving on to do some studying in English and Maths.
He has achieved City & Guilds Entry Level 2 and 3 in ICT, Level 2 in English and is currently working on a Level 2 course in Maths.
Bharat said he was keen to keep his mind active and gain some qualifications as well as learning new skills.
He added: "I didn't know anything about computers, so I wanted to do that. Then I started doing Maths and English and I've got a few certificates now.
"I was really keen to learn and Maths was my favourite when I was younger. I just wanted to learn.
"I've got a few health issues and can sometimes lose my way. I never had any qualifications and with turning 61 this year I just wanted to get my mind ticking over and keeping it busy.
"I'm very grateful for the support I've had and what I've been taught. Mairead [Wright, Employment, Skills and Enterprise Manager] has been brilliant.
"The way she teaches is great. I know I can be difficult, but without her, I don't think I could've learn what I have. I'm very happy."
"I'm very grateful for the support I've had and what I've been taught. Mairead has been brilliant.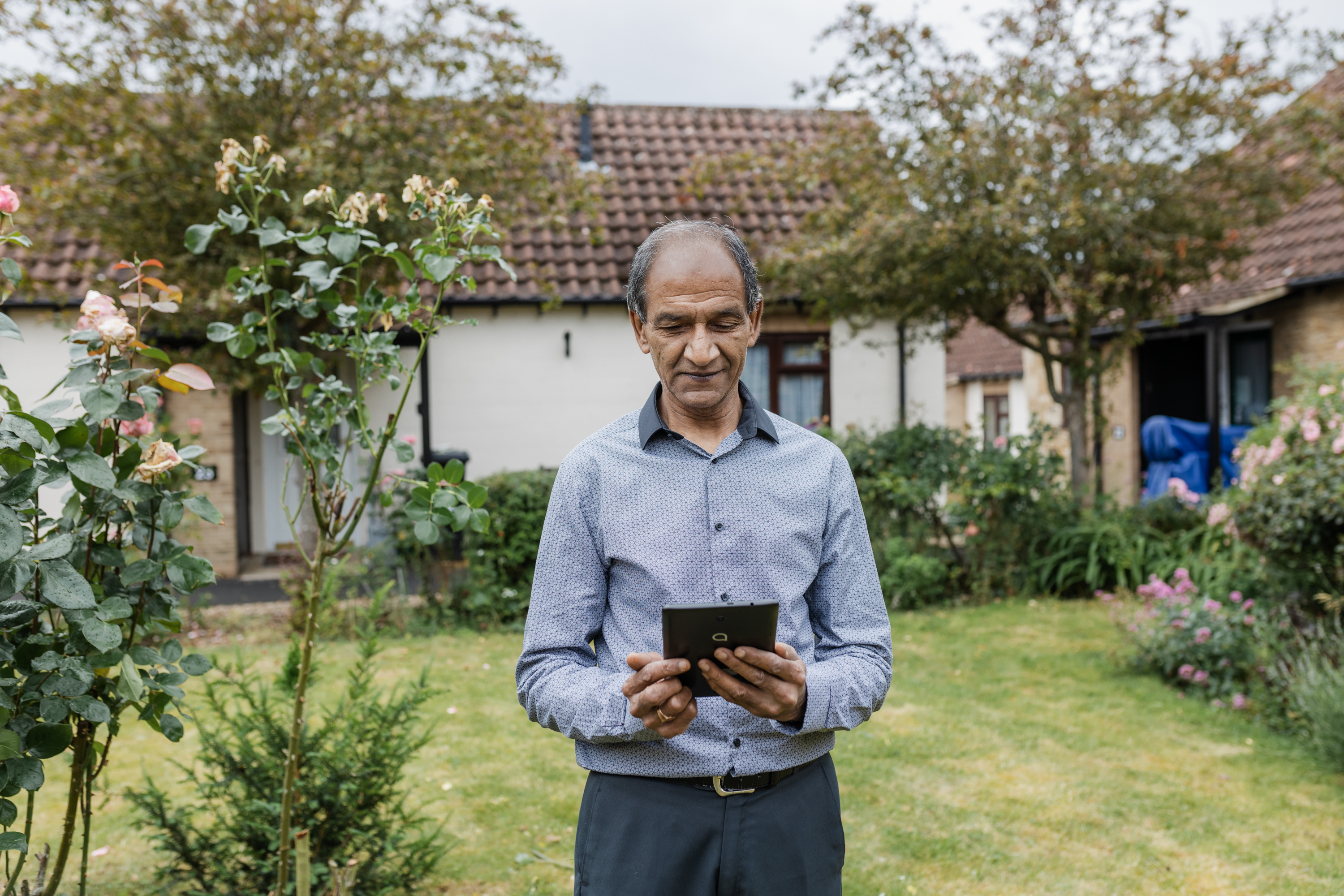 Bharat has also learnt new skills with a mobile phone, including how to use WhatsApp and other apps.
He added: "I couldn't use a mobile properly, but I can do a lot more with that now.
"I can get into WhatsApp and things like that. It helps me keep in touch with friends and family more now and that is one of the best things about it.
"I never thought I'd be able to do this, but I can."
Mairead Wright, our Senior Skills and Development Tutor, said Bharat has even continued to learn during the Coronavirus pandemic.
She said: "Bharat's Maths Level 2 course was interrupted by Coronavirus, but I was able to source a tablet for him, preloaded with data, from our contract with The Good Things Foundation.
"I think Bharat enjoys coming to the centre for the social aspect too.  He gets on well with the others, including the Foyer residents, and they like having a chat about Arsenal.
"He feels comfortable now in asking for help with things, whether it's Ebay, Housing Needs, setting up Whatsapp, updating his phone. Whatever it is, I don't mind.
"He's been through a lot in his life and I often think that coming in and doing a qualification is not necessarily what drives people; our service is about more than that."
---