Find out more about Welland Park
Welland Park is Longhurst Group's new development in Spalding, Lincolnshire. It offers two and three bedroom homes on a Shared Ownership and Affordable Rent basis.
We spoke to New Homes Officer Stephanie Dannatt to find out a bit more about the development and its attraction…
---
  This development is located on quite a unique site – what can you tell us about it's history?
  The development is on the site of the former Welland Hospital, which served the town for years before it was replaced by the Johnson Community Hospital back in 2009.
---
 Why is the development called Welland Park?
 Welland Park is to retain the link to the site's past. We wanted to retain the Welland name as a link to the NHS hospital and Park which is named after the Park hospital which was the hospital that launched the NHS back in July 1948. We felt keeping the name true to its roots is a wonderful testament to what it was and keeps that local connection. The NHS is front and centre of everyone's minds at the moment and we thought it would be our way of paying tribute. I'm sure, over the years, the hospital has meant so much to the people of Spalding, offering care to many loved ones.
---
 Can you tell us a little about Welland Park and the homes it offers?
 So, across the site we will have 36 brand new homes. We will be offering 18 for rent and 18 for Shared Ownership. For our Shared Ownership sales we will have a mixture of two and three-bedroom homes, some of which are three-storey with a garage, so there is going to be a real mix to suit a variety of needs. Each of our Shared Ownership house types will retain a connection to the National Health Service with their names. For example we will have The Bevan, which is in honour of the founder of the NHS, whilst The Beckingham is in homage to Sylvia Beckingham who was the 13-year-old girl who was the first person to ever have been treated by the NHS back in 1948.
All of our homes come with contemporary fitted kitchens, complete with integrated gas oven, hob and chimney extractor hood. Our homes also benefit from a contemporary three-piece family bathroom as well as white wall finishes, fully enclosed rear gardens, off road parking and turf (upon completion) as standard.
---
 Can you tell me what some of the highlights of Welland Park are going to be and what is on offer in the area around the development?
 Spalding is a town. It offers much for the local community. Very close to the site is a brand new Lidl, so they have a supermarket right on the doorstep. Spalding offers a whole range of things such as museums, it has the Springfield Outlet, has markets and most shops people will require. It even has an Adventure Land for young ones, fitness centres, swimming pools, gyms and many schools in the area so there is lots for people in Spalding itself and then they also have the city of Peterborough which is less than 20 miles away with all the additional amenities that it has to offer as well. 
---
 Work has recently started on the site, so when are these new homes likely to be available?
 The homes are being built by Lincoln-based construction firm Lindum and they started on site last month. We are working towards a completion around July or August 2021, so we are really excited to see it come to fruition.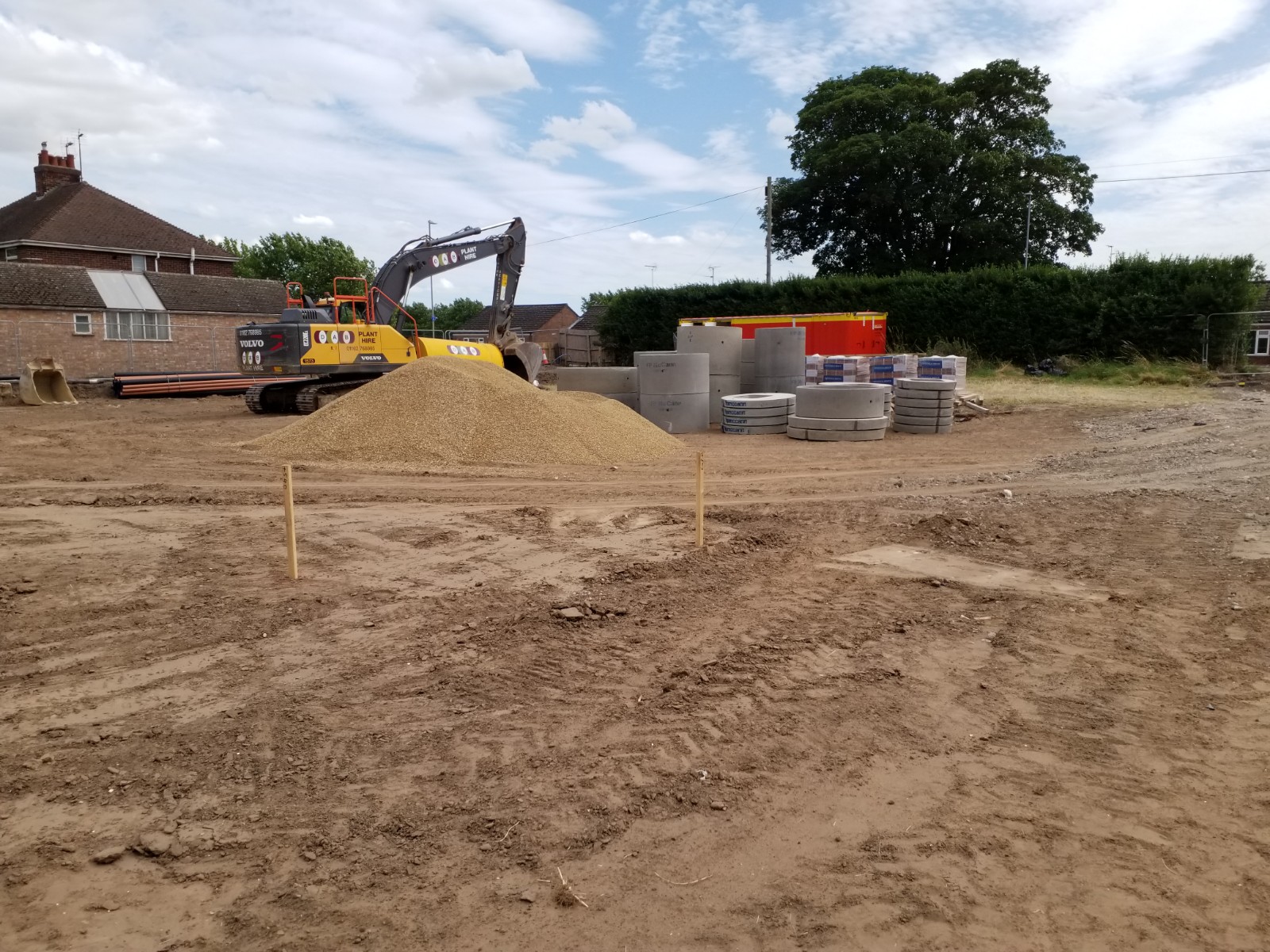 ---
 For those interested in Welland Park, how can they get in touch to find out more?
 We'd love to speak with anyone who is interested in finding out about Welland Park and there are several ways you can contact us at Longhurst Group. We have a dedicated sales line: 0345 601 9095 as well as email: newhomessales@longhurst-group.org.uk
There is also our our Facebook and Instagram pages.
You can also register your interest on our website and add your details to our mailing list, which means we will keep you up to date with notifications and further information about the site as and when it is released.