New platform launched to further improve our heating servicing and repairs service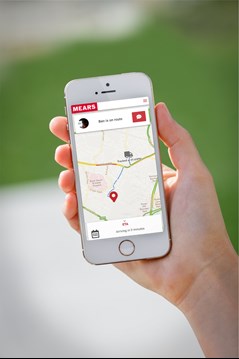 We've teamed up with Mears – our heating servicing and repairs contractor – to make it even easier for our customers to connect with them when they book an appointment.
Mears have launched MCM Live, a new service which gives customers the opportunity to interact with Mears and their appointed operative throughout the life of an appointment, whether that's for a heating repair or routine servicing.
When customers receive their normal text message to confirm their appointment, they will now also receive a safe web link, which, when clicked will take them to the new platform.
From here, they can add it to the device's calendar as a reminder or, should they need to, they'll be able to reschedule, choosing a more convenient appointment slot from the system's built-in calendar, which is updated in real-time.
If a customer requests to rearrange a servicing appointment outside of the timescales which we're legally obliged to keep to, customers will be contacted by one of our colleagues to discuss further.
When the operative is on their way to an appointment, customers will be able to track the van in real-time on a live map, which shows the current traffic conditions and its estimated time of arrival (ETA). It will also show the operative's name and their photo, which will match the ID they present when they arrive at a customer's home.
The platform will also offer a live chat function, which means customers and the operatives can message each other about the upcoming appointment.
After a job has been completed, customers will receive another text message with a link to the platform that will encourage them to leave feedback, which will be used to further improve the service.
Thomas Purdy, Longhurst Group's Gas and Electrical Compliance Manager, said: "Our customers are at the heart of everything we do and we're always looking at innovative ways to improve the service we offer.
"Therefore, we're delighted that Mears has introduced the MCM Live system, which is going to revolutionise the way our customers interact with Mears, whether they've logged a heating repair or arranged a routine servicing appointment.
"We're all increasingly using technology to help us plan and organise our lives and so we hope this will be a welcome addition for our customers. The functionality offered by the system is really exciting and will further improve the service delivered by Mears, so we're really pleased to see it rolled out."
There is no need to download any additional software to access the MCM Live service, which is free to use, although data charges may apply if customers access the link when not connected to the internet.
If you have any concerns about the new service, please get in touch on 0300 123 1745 or contact us using our online form
---