Cranwell Court residents living with dementia see their artwork go on display
Residents living on the specialist dementia unit at Cranwell Court have displayed their artwork at a dedicated exhibition in Grimsby.
The artwork was revealed to the public in a prime spot at Freeman Street Market.
Local artist Wendy Pettinger worked with residents to help them use specialist sensory tools to create their masterpieces.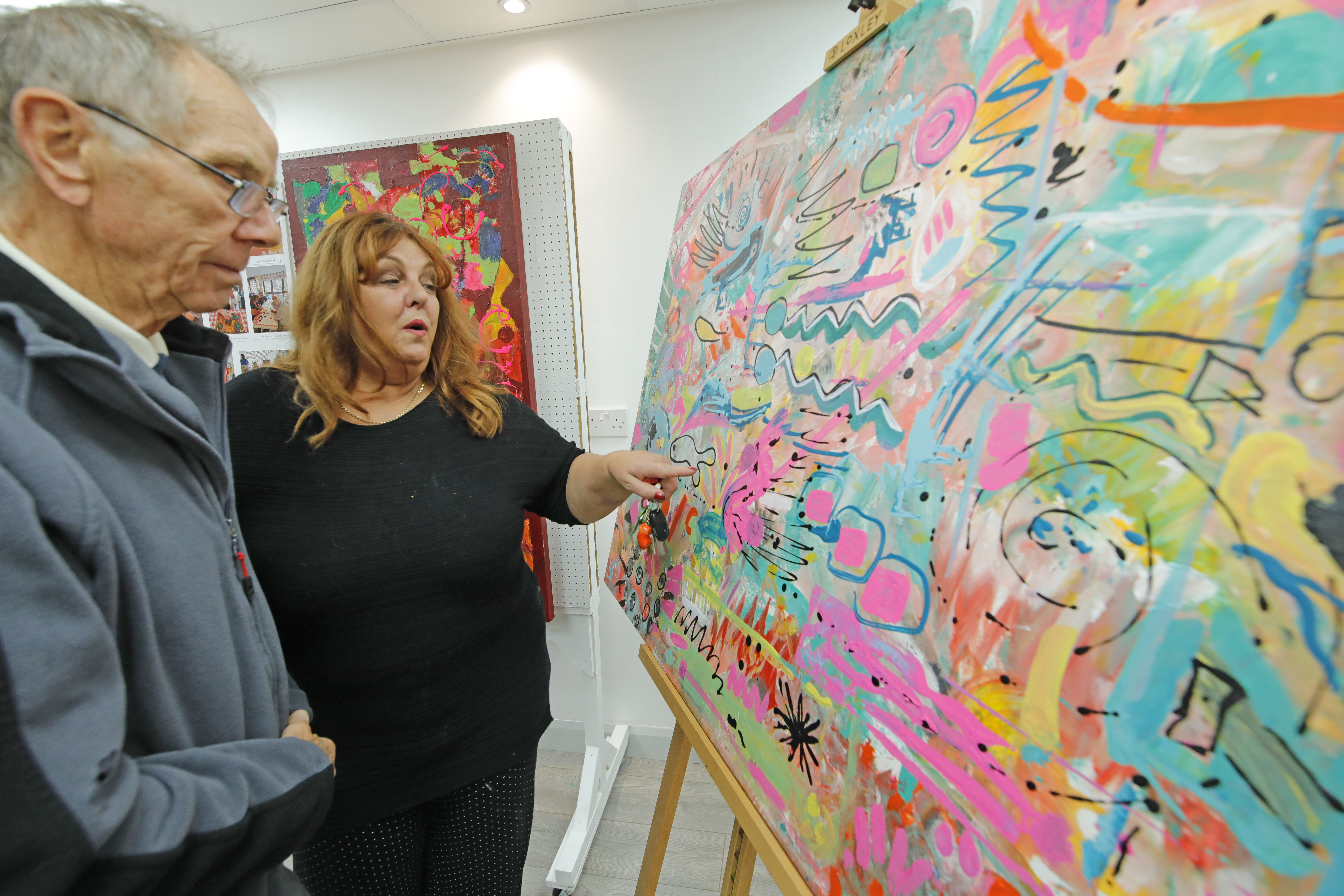 Around 15 residents, colleagues, family and friends were at the unveiling of the exhibition and Jacky Aisthorpe, Lead Activities Facilitator, said she was delighted to see the results of their hard work.
She said: "I wanted to promote what the residents can do rather than what they can't do. The project was to create the masterpiece and we have had an absolutely fantastic result.
"They were really fun and upbeat sessions. It was very positive and there was lots of engagement. It is hard to get a group activity in a dementia unit but we managed it and everybody was able to get involved together.
"I am proud as punch at what they have been able to do. We needed guidance from Wendy but all the brushstrokes on these paintings are by the residents.
"It is lovely to bring the families down to see what their loved ones have done and be proud of them.
"I think it is absolutely amazing and I am just really proud."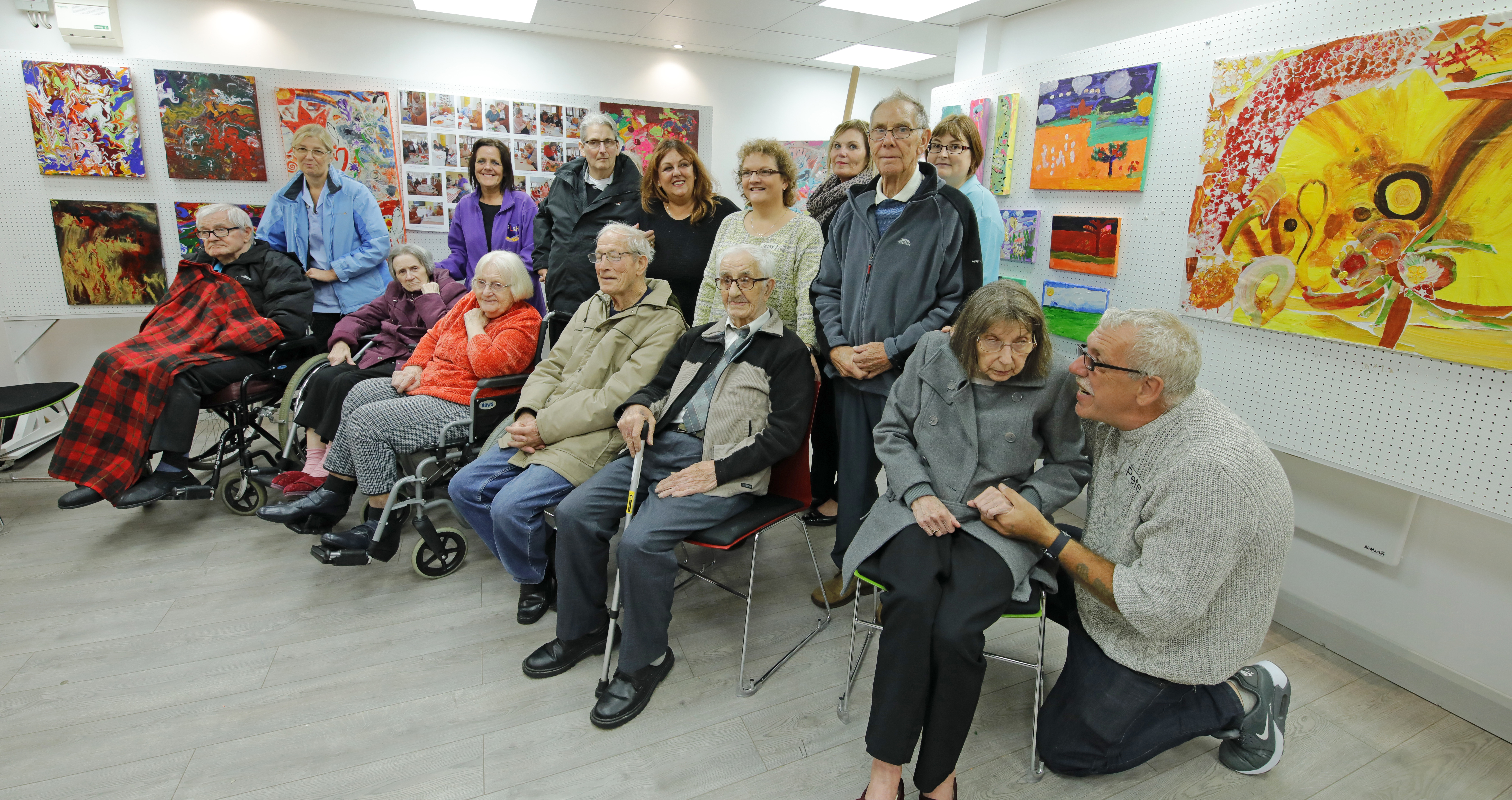 Artist Wendy Pettinger used different colours with specific residents so they could discuss topics relating to that colour and keep their attention on the painting.
Wendy said:  "We were working with wallpaper and getting them to connect with each other through abstract art. We used colours that reminded them of any memories they have.
"There was no real routine but I tried to make everyone tune into their positivity and use nice bright colours. We used rollers, sponges, fingers, paintbrushes – whatever people wanted to do.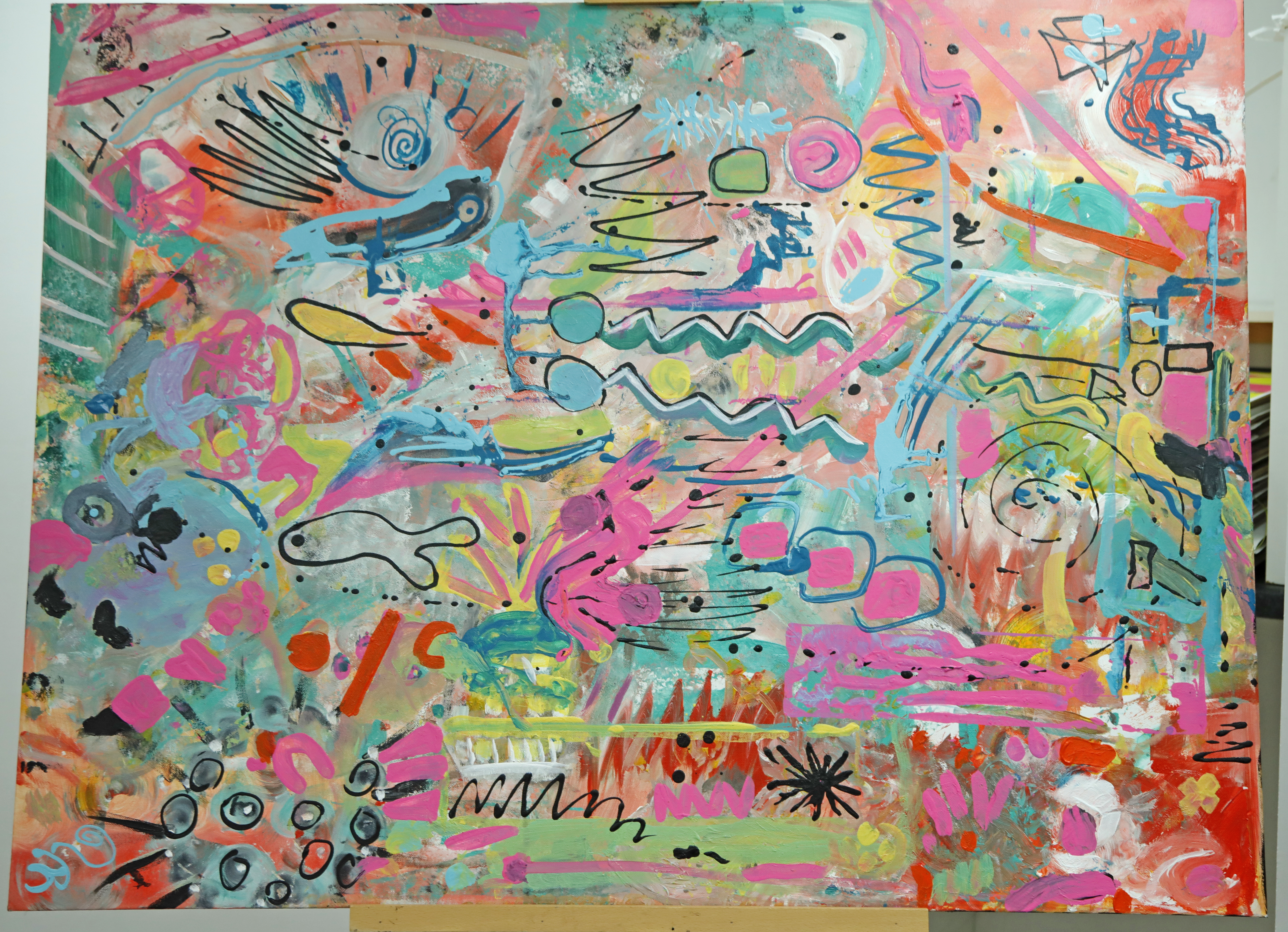 "There are no rules in art and we just did whatever we liked and it was lots and lots of fun.
"Not only am I proud of what the residents have produced I am proud of all the carers that helped to do it."