'He's our guardian angel' – Money Advisor Steve praised for helping Craig and his sister
The sister of one of our customers has lauded the work of our Money Advisor Steve Thomas, describing him as a 'godsend.'
Craig Eady, 51, lives in one of our properties in Kettering. Due to his disabilities, his sister Suzette Howe acts as his carer.
Following the death of their parents, Craig needed to move into a new property which was adapted to meet his needs, which is when Steve stepped in to help.
Suzette said: "Craig had to vacate mum's property and move into a new place, which is where he still is now.
"That's when we were introduced to Steve and without his help, Craig wouldn't be where he is now.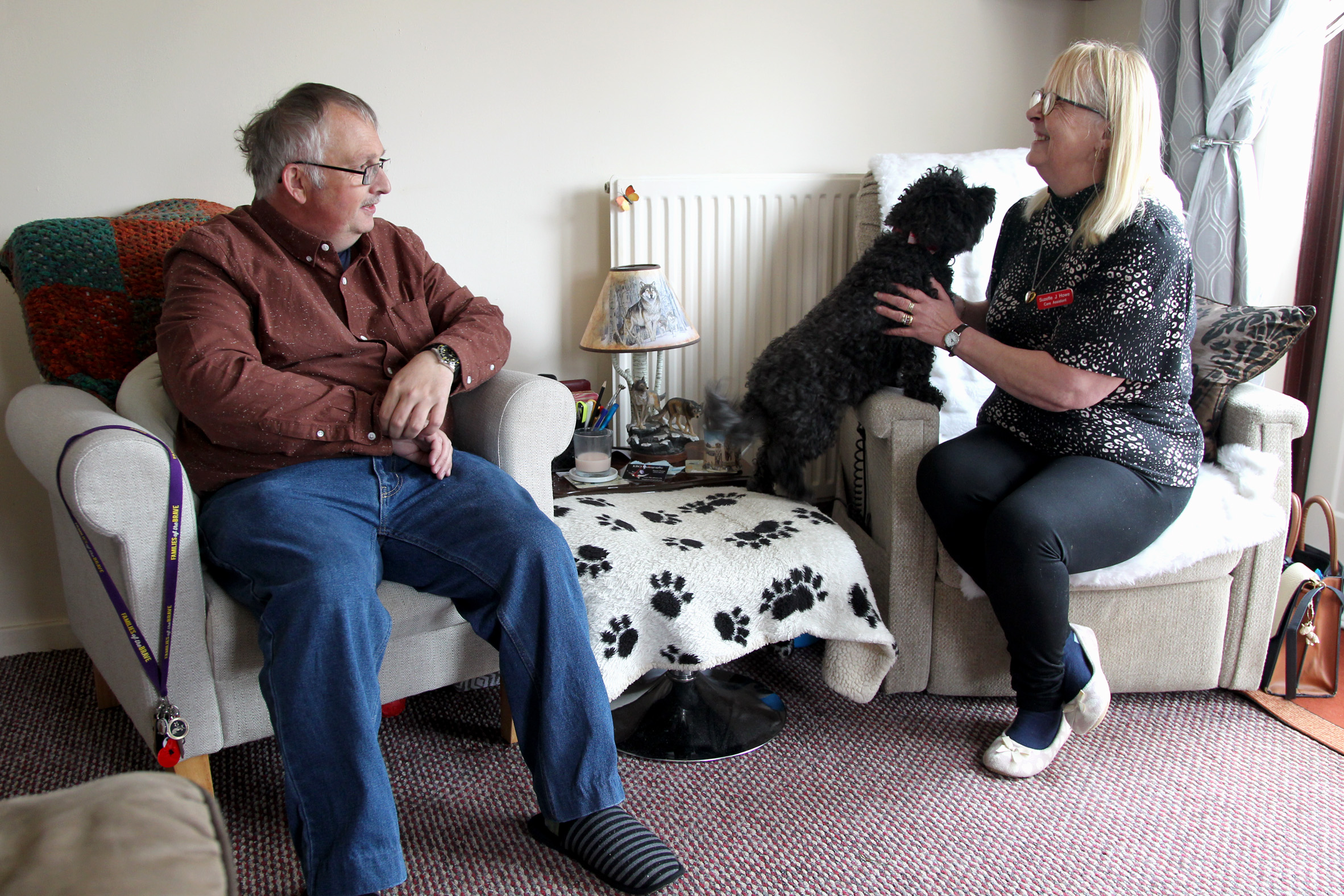 Steve has been a godsend to us – his help's been unbelievable. The support he's given Craig has been brilliant.
"Among other things, he's helped us sort out his PiP and Universal Credit, and made sure I was being paid Carers Allowance for looking after Craig.
"Steve is most definitely our guardian angel."
Steve also helped Suzette and Craig through the Department for Work and Pensions appeals process relating to the Capability for Work Assessment element of Universal Credit after Craig's application was rejected.
Suzette said Craig was now in a much better place thanks to Steve's help. She also said that she'd recommend anyone in financial issues to get in touch with our Money Advice Team.
She added: "Steve deserves a medal for what he does.
"Craig wouldn't have been able to afford his rent without Steve's help. He wouldn't know where to turn to be able to secure his living.
"Steve's advised him on what to do, and Craig is now accomplishing so much more now.
"He's just gone beyond what he should do – there's no way to thank him. You can't put it into words.
It goes without saying to speak to the Money Advisors. Don't ever struggle – there's always help at the end of the line.
"If you're struggling with rent or any other money issues, just ring them and tell them. Make them your first port of call. They're here to help."