A day in the life - Head of Care and Support
Fay Hirel is Head of Care and Support and is based at our Peterborough office. She is responsible for a number of our schemes in the Cambridgeshire area.
We went along as she spent a day working with collegues at The New Haven in Peterborough – a direct access homeless shelter.
8.30am
I arrive at the office in Peterborough and check my emails and make a few calls before I go to The New Haven. 
9.30am
I arrive at The New Haven and catch up with all colleagues on shift today. I ask if there are any issues or questions I can help with while I'm there.
9.45am
We're assessing a possible resident for the newly-vacant crash bed. He's a potentially high risk individual as he is due to come out of prison, but is deemed to be in priority need. I discuss his case with the scheme manager so she is able to make a decision.
10.45am
A resident comes into the office for a chat with me. I'm pleased to hear he is determined to get his life back on track. He is heading to a local department store to find work, which can then help him get into private rented accommodation. I wish him good luck and he heads into town. I'm intrigued to find out how he gets on.
11.30am
The residents' post arrives. It needs to be logged so we know what type of correspondence residents are receiving before making it available for collection. I do the logging of the post today.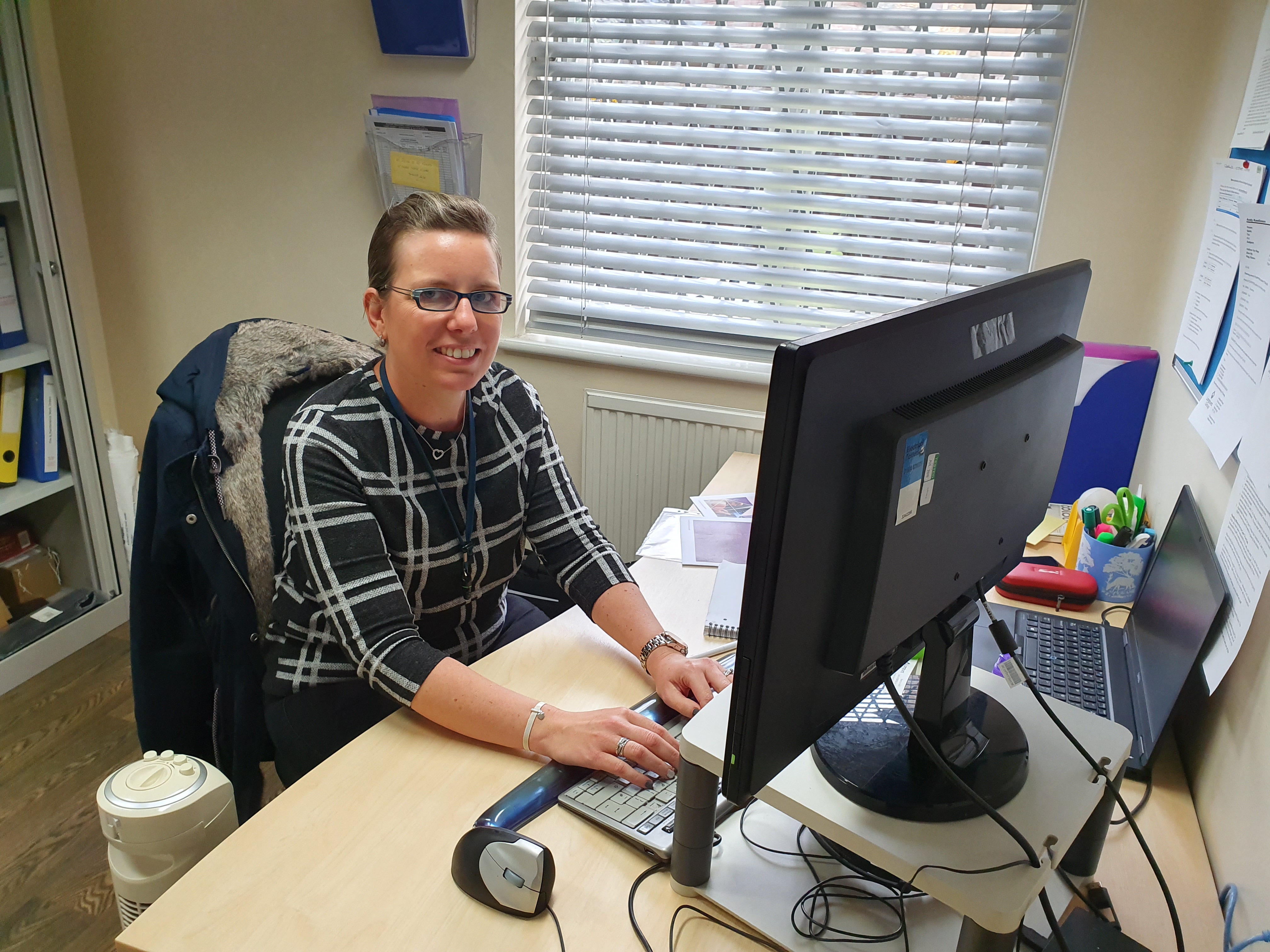 It is clear he takes great pride in his new home, which is lovely to see.
12pm
I go to visit The Garden House – a faith led project that works with rough sleepers to help them in a time of need. We work closely with The Garden House so it is good to say hello when I am around this way. I then go and speak to the Rough Sleep Outreach Team from the local authority about the new referral into the crash bed.
12.45pm
Time for a quick bite to eat before I head out with our Floating Support Worker, Wellington, to meet previous rough sleepers who have gone on to secure housing.
1pm
I go with Wellington to see the first person who has been housed. It is clear he takes great pride in his new home, which is lovely to see. He can't afford carpets or much furniture, but mentions he needs a washing machine and cooker. To try and source funding, I send a few emails while Wellington speaks to the man.
1.30pm
We now head to the second person who has been housed. He has many health needs and I hear how Wellington has helped him deal with historic debt. It is clear that Wellington has done some great work with both individuals. As we leave, I find out we are able to make an application for funding to provide the white goods for the first gentleman we met.
2pm
We head back to The New Haven and I see if there is anything further I can help with. Then I go back to the offices in Peterborough.
4pm
I get the news that our application for funding for the gentleman's white goods has been successful. They're expected to be delivered within 24 hours. Great result!
5pm
Time to head home and spend some time with the family. It starts again tomorrow!