A day in the life - Customer Engagement Officer
8am
I get into the office for 8am and, after powering up my laptop, my first task is to review any current customer complaints that we're processing.
I work through the list, taking note of their closing dates. We always welcome customer feedback and take customer complaints seriously. We want to hear your views to help us shape the services that we provide.
9am
After that first bit of work, I now begin the process of speaking to the relevant teams and getting all the information I need so that we can put together a swift and comprehensive response for the customer, so that they're fully informed and kept up-to-date. To do this, I liaise with colleagues around the Group, but also with our external partners such as Wates or our other contractors.
11am
The morning is progressing quickly and it's soon time to look at any completed complaints response forms that I've received, so that I can take into account the concerns and matters raised by the customer. These forms provide me with a vital timeline of events such as when operatives attended and details of any works that were agreed. This allows me to highlight any service failures and spot any areas for improvement.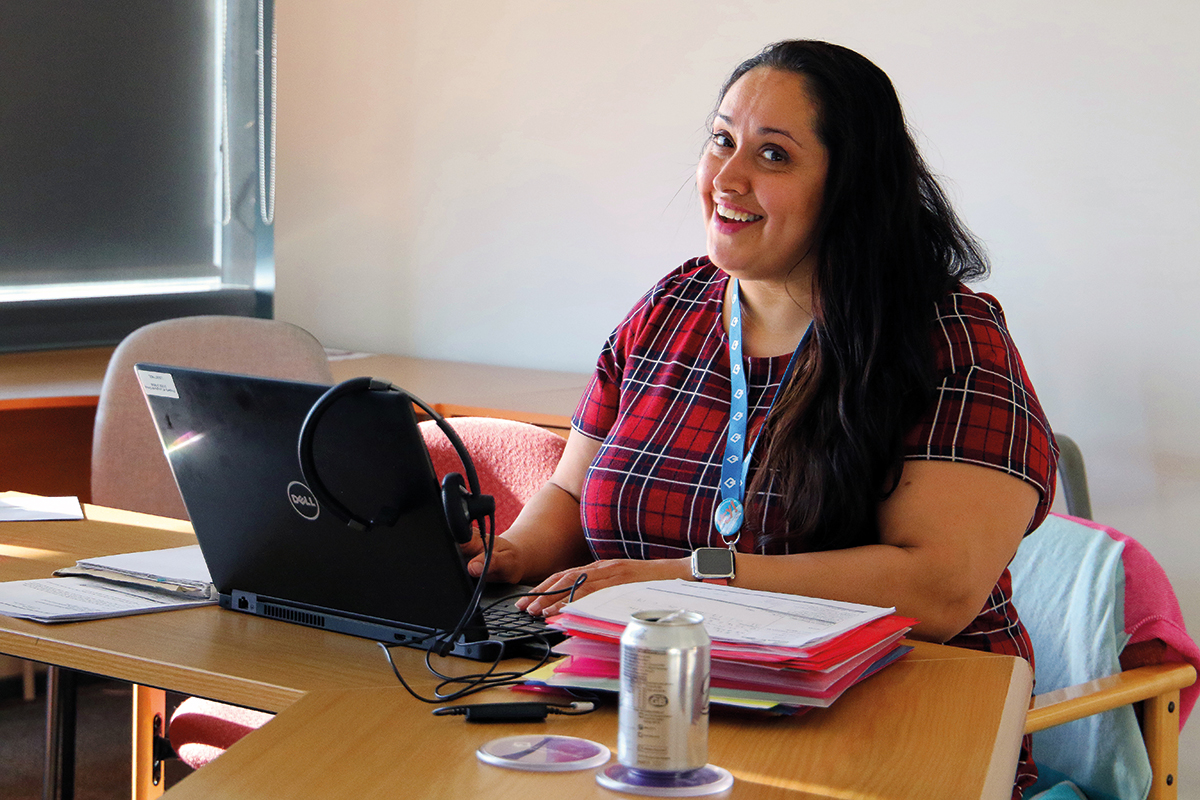 We promise to respond to customers and acknowledge their complaint within two working days.
Lunch
After another busy morning, I've just got time to grab a bite to eat before getting back to it!
1pm
I start the afternoon by picking up any new complaints that have been received across the Group.
Firstly, I look at the nature of the complaint and research any correspondence that relates to it – this is what I call the 'fact-finding phase'. It helps me to establish whether the complaint requires further investigation, progressing it to a formal complaint.  Either way, I also ensure that I speak to the customer to let them know, so it's time to get on the phone!
We promise to respond to customers and acknowledge their complaint within two working days. We appreciate that customers often simply want someone to talk to and the reassurance that their voice is being heard and their views are being  listened to.
After chatting with the customer, I draft an acknowledgment letter and pop it in the post, along with a leaflet explaining our complaints procedure. It's all about ensuring the customer is kept updated and informed.
After this, I send on any external complaints we've received directly to the contractor, along with details and a clear timeline for their response.
2pm-3pm
Next, I've got a chat with one of our managers to go over some of our current complaints and discuss the lessons learned throughout the process. These meetings ensure that we are taking on board customers' feedback and proactively using it to inform and shape our service delivery in the future.
It's important to take a fresh look at ongoing issues. This helps to highlight areas of services that can be improved.
After the meeting, it's time to get ready for another meeting; this time with the Axiom Customer Panel. I always look forward to these as it's another great opportunity to get feedback, which is vital to our decision-making process.
The meeting is to ensure that the panel is brought up-to-date and informed of any changes that are being made.
I also signpost them to the Customer Engagement hub, where all the information they need, such as localised customer service data, is held.
4pm
After finishing for another busy day, it's time to head to see my mother – AKA Mumma Sharma.  I have the honour of being her primary carer and this means I take her to medical appointments, liaise with health care professionals and carers.
I also run any errands she needs doing, including picking up some food shopping as well as general household chores – basically, anything I can do to ensure Mumma Sharma has the best quality of life I can give her.
After saying goodbye to Mumma and making sure she has everything she needs, it's time to head home to enjoy the rest of my evening.