Byron's Gate, Colwick
Byron's Gate Key Information
Welcome to Bryon's Gate in Colwick.
We are now SOLD OUT
Colwick is a beautiful village, situated in Nottinghamshire near the River Trent with easy access to Nottingham city centre via car and public transport. Colwick has all the amenities you would possibly need for a modern lifestyle including cafes, restaurants, schools, a pharmacy and plenty more.
Colwick country park is a 125 acres (51 hectares) designated Local Nature Reserve on the edge of the village also offers great leisure activities for the family including a sky trail, canoe club, marina and National Watersports Centre for those who are looking for a new hobby in the area. Colwick Country Park also offers local attractions to explore including the Colwick Hall and a large country house hotel.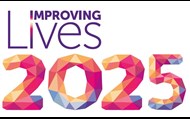 ---
Byron's Gate Ownership and Letting Options
   Affordable Rent

Properties: 21

1, 2 & 3 bed homes

  Shared Ownership

Properties: 23

1, 2 & 3 bed homes
Development Map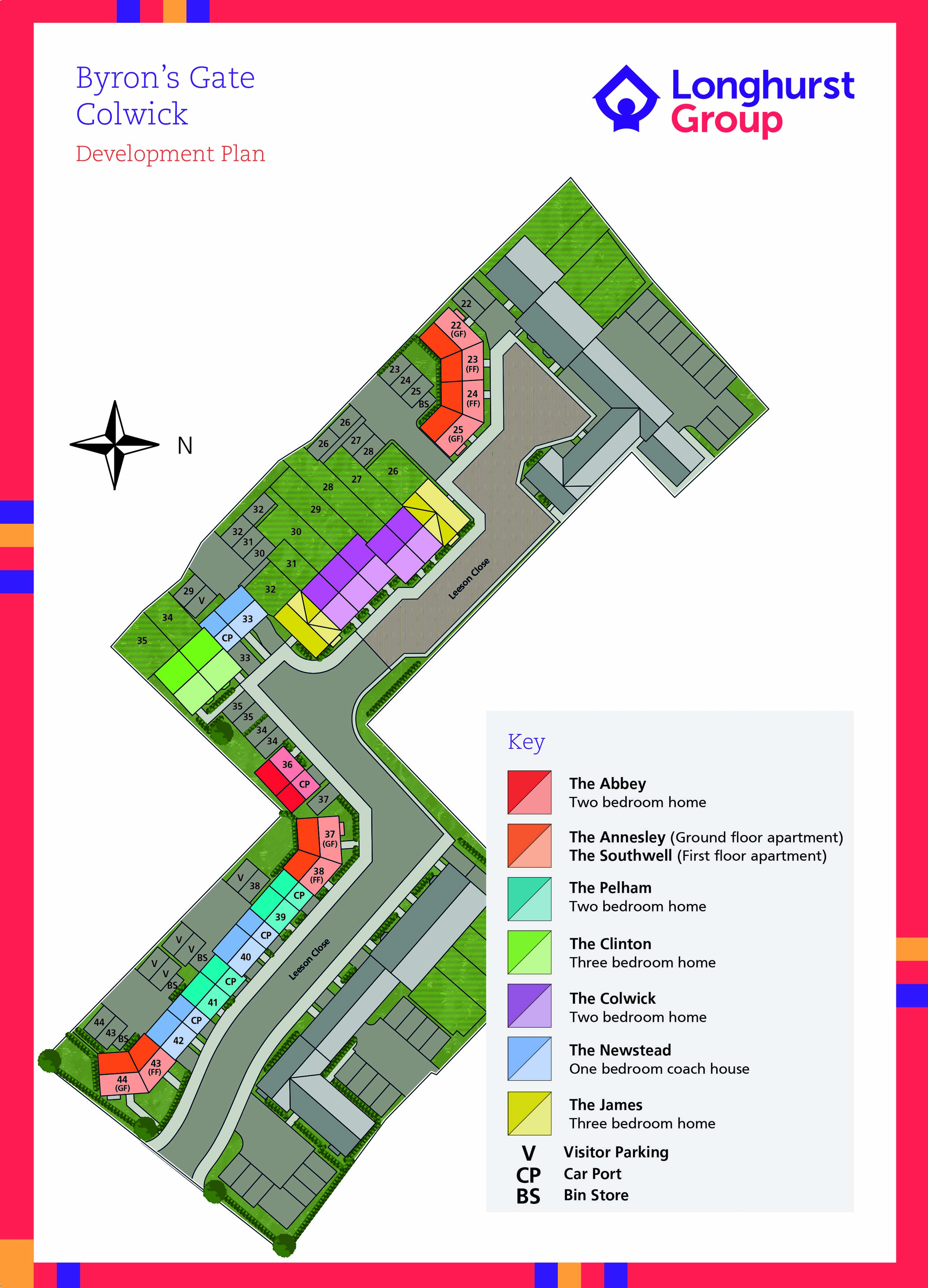 Property types
Shared Ownership - NOW SOLD OUT!
The Newstead
🛏️ 1 bedroom coach house
🚗 Allocated parking space

The Abbey
🛏️ 2 bedroom home
🚗 Car port

The Annesley
🛏️ 2 bedroom apartment
🚗 Allocated parking space

The Southwell
🛏️ 2 bedroom apartment
🚗 Allocated parking space

The Pelham
🛏️ 2 bedroom home
🚗 Car port

The Colwick
🛏️ 2 bedroom home
🚗 Allocated parking space

The Clinton
🛏️ 3 bedroom home
🚗 2 parking spaces

The James
🛏️ 3 bedroom home
🚗 2 parking spaces

Latest News
We're delivering the 44 affordable properties in Vale Road in Colwick and it'll be made up of one, two and three bedroom prope…
Why buy from Longhurst Group
Our commitment to you
Before you move
Our friendly sales team will provide you with support and guidance throughout the home buying process
At pre-reservation stage you will be shown details of the appearance and location of your chosen new home, together with all relevant surrounding information
The reservation agreement will set out the key terms of your home purchase, including the reservation period, purchase price and other important information
We will go through the specification and layout of your home and details of any pre-contractual information to enable you to make an informed decision
We will inform you of your main point of contact who will assist you with information during your reservation and after you have moved into your new home
We will regularly communicate with you to keep you informed of the progress of your new home and your dedicated point of contact will respond to any queries you may have
We want to make your move as enjoyable as possible and our welcoming and knowledgeable staff will be with you every step of the way to provide a service that is tailored to you and your needs.
When/after you move in
On the day you move a dedicated sales advisor will welcome you to your new home
A detailed homecare booklet will be provided to help you settle in
Shortly after you have moved in, we will make courtesy calls/visits to ensure you are happy with your new surroundings
Your new home is covered by an NHBC or similar industry regulated 10-year insurance scheme covering the fabric and structural integrity of your new home.
Improving Lives 2025
Our purpose as an organisation is to provide great homes and services and deliver an integrated solution to the housing and social care crises.
Our Improving Lives strategy will help us realise our purpose and our vision of doing everything we can to improve people's lives.
This development layout plan depicts the intended layout and development mix at the time of publication. However, those intentions may change and a purchaser cannot rely on the details shown on this plan. Landscaping shown is only indicative. Any queries should be raised through the conveyancing process. Dimensions stated are to be used as guidance only and should not be used as a basis for furnishings, furniture or appliance spaces. Dimensions for such purposes must be verified against actual site measurements. Please note the handing of plots may vary from the floor plans shown. Each property may not include the features as described in the illustration or accompanying wording and are used for marketing purposes only. Please check with a member of our Sales Team for details of specific house types and specifications.