Homes Board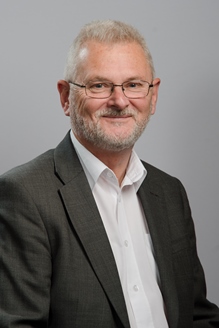 Stephen Wenham - Chair
Stephen has worked within the public, private and voluntary and community sectors across both the East and West Midlands. Key areas of work include SME business development, community engagement, social enterprise and urban regeneration.
---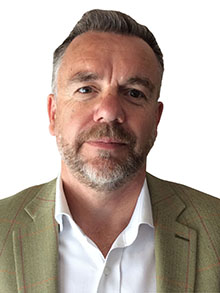 Andrew Bish
A passionate advocate of the role housing associations can play in fixing the country's broken housing market, Andrew joined Longhurst Group after serving on Axiom's board since May 2016.
He is a freelance management consultant, specialising in public services and holds a Masters degree in Transformational Government.
Andrew has a strong commitment to customer care and is experienced in working with and on behalf of diverse communities and stakeholders, having enjoyed a successful career in local government.
---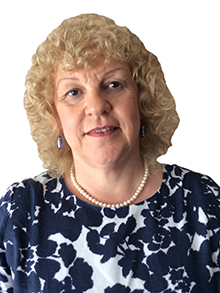 Angie Morris
With a significant understanding of the role housing can play in the health and wellbeing of individuals and the community, Angie joined the Board having served in a similar role at Axiom since 2016.
A registered general nurse, senior leader in the NHS and member of the Royal College of Nursing, Angie has latterly worked independently, providing consultancy services to a number of public sector organisations and charities.
With a passion for high-quality, responsive and safe care, she is also a trustee of a Peterborough-based charity that supports adults with learning difficulties.


---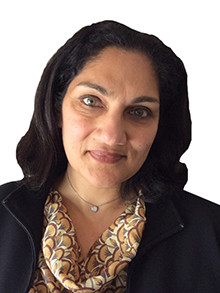 Mona Sachdeva
A qualified Solicitor and Member of the Law Society of England and Wales, Mona joined the Board after taking a well-earned break from a varied and distinguished legal career.
After qualifying as a solicitor 26 years ago, Mona has amassed a wealth of public-sector experience within local government, working for councils in Nottinghamshire, Ashfield and Derby, before joining the local authority-controlled Ashfield Homes Limited, where she was a member of the Senior Management Team and Company Secretary for over a decade.
As a passionate advocate of openness, transparency and customer care, in becoming a Board member at Longhurst Group, Mona joined an organisation with values that echo her own.
Mona, who is a mother of triplets, is also a committee member of EM Lawshare; a legal services consortium for public bodies.
---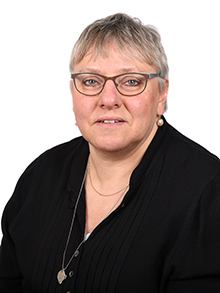 Karen Preece
A KPMG-trained chartered accountant with a degree in economics, Karen worked in a range of sectors before she came into housing in 2004. She is a Fellow of the Institute of Chartered Accountants and is currently Director of Finance and Administration for Reall – a charity dedicated to developing a network of housing organisations across Africa and Asia for the urban poor.
Karen has been Director of Asset Management at Homes in Sedgemoor, an arm's length management organisation based in Bridgewater and Director of Finance and Investment at Solihull Community Housing.
As well as the usual finance role there, she was also responsible for Board Governance and led on value-for-money. She had responsibility for investment and managed a capital improvement programme of around £15 million every year, as well as leading on development, energy efficiency and other stock growth initiatives.
---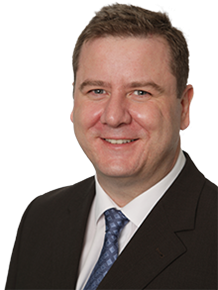 Peter Oliver
Peter is a Director of Savills (UK) Ltd and a Fellow of the Royal Institution of Chartered Surveyors.
His primary area of expertise is carrying out surveys and associated consultancy work for the purposes of planning capital work programmes, investment planning, due diligence for mergers, asset management, compliance and business planning.
He was the lead technical advisor in over 30 large-scale voluntary transfers, 15 arms-length management organisations and four housing private finance initiatives (PFIs).
Peter has also carried out research for central Government in relation to the pathfinder PFIs and component accounting for the National Housing Federation.
---

Julie Doyle - Chief Executive
In less than three years as Chief Executive of Longhurst Group, Julie Doyle has ensured a strong platform for future success by reshaping the organisation, achieving considerable value for money savings and delivering substantial growth.
With over 25 years' experience in the housing sector, Julie remains committed to ensuring the Group continues to realise its ambition of being a leading developer that improves people's lives by providing high-quality housing and care and support services.
Since becoming Chief Executive in 2015, Julie has overseen a significant period of change that has included the 2017 merger with Axiom and the streamlining of 19 different boards and committees into one coterminous structure.
During Julie's tenure, the Group has maintained G1V1 status, returned record financial results and built over 800 new properties. Julie has also been instrumental in guiding the Group to adopt a more aligned approach that sees over 1,200 colleagues work together as 'One Team' with 'One Vision'.
---
Lynn Stubbs - Executive Director of People and Performance
Lynn joined Longhurst in 1996 to lead on performance and quality initiatives within the organisation. Lynn was previously Director of Business Services at Spire Homes, responsible for operational areas such as property and customer services, customer and community involvement, along with quality assurance, regulation and marketing and communications.
Lynn brings a wealth of experience in project management, communications and community work gained in various roles in the public and voluntary sector.